The rising costs of managing contact centers in developed countries have led many international businesses, including top Fortune 500 companies, to outsource their contact center operations overseas, where costs are significantly lower.
Given the low cost structure in the country, many of these companies have chosen to hire offshore contact center outsourcing agencies in the Philippines to take over some of their important business processes. While offshore outsourcing is an effective method of reducing costs, the benefits of working with call centers in the PH goes beyond saving dollars.
By choosing competent and able BPO vendors, businesses are able to focus on other mission-critical business processes with the assurance that a highly qualified team of professionals.
These firms handle staff recruitment and training, provides regular coaching, and implements monitoring and improvement of the level of customer service in all accounts.
One call center normally handles multiple client accounts to perform various business processes. They utilize state-of-the-art technology that can easily accommodate the daily demands of any onshore call center. Staff consists of college-educated and well-trained contact center representatives who have passed rigorous screening processes.
Each associate is assigned to a team, which is then also assigned to a specific account.
Depending on the requirements of the account, there may one or multiple teams assigned to an account with each team receiving supervision from a team leader. Offshore contact center outsourcing agencies in the Philippines also invest in competent and detail-oriented coaches or mentors; teams of quality assurance officers and supervisors; and IT staff.
Contact Center Solutions
Customer Service/Customer Care
BPO vendors help businesses improve their customer experience whether customer interactions is through voice (inbound or outbound calls), e-mail or live chat. Regardless of the method of communication, offshore contact centers keeps their focus on customer satisfaction and exceeding performance and service metrics.
Business clients have recognized this commitment as evident in the growing number of customer care and customer service accounts that BPO vendors have received.
Some of the customer care tasks that BPO vendors handle include: general customer inquiries, order processing, order returns, applications processing, account activation, billing inquiries, address changes, delivery updates, issue resolutions, payment processing, reservations and other customer services support.
Technical Support
Offshore contact center outsourcing agencies in the Philippines handle diverse types of technical support calls for different companies in different areas of business.
They have staff that is highly skilled and trained to respond to different needs of customers from installation to troubleshooting and other technical issues. Technical support agents are trained to be able to resolve issues at the first call of the customer while maintaining the quality of service.
Examples of areas in technical support include: installation or removal, troubleshooting of hardware and software, installation of operating system, program compatibility, functional support, computer protection support, hardware warranty support, parts replacement and repair processing, among others.
Directory Assistance
There are also a good number of offshore contact center outsourcing agencies in the Philippines that offer telephone-based and Web-based directory assistance services to customers overseas.
Sales
Inbound and outbound sales calls are also easily handled by local specialists. Sales agents master the skills of cross-selling and up-selling with the goal of increasing client's average order value.
Market Research
Numerous companies also provide critical information gathering services to benefit clients across industries from IT to real estate. Some of the tasks involved in marketing research include contact information gathering or lead generation, securing e-mail opt-ins, and conducting surveys.
To learn more about our industry-specific BPO capabilities please contact us by calling +1-310-844-7805 or by filling out our inquiry form. We look forward to hearing from you.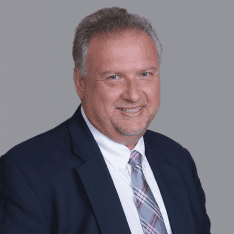 Co-CEO & CCO
US: 866-201-3370
AU: 1800-370-551
UK: 808-178-0977
j.maczynski@piton-global.com
Are you looking for an onshore, nearhsore, or offshore outsourcing solution? Don't know where to start? I am always happy to help.
Let's chat!
Best,
John.
Success in outsourcing isn't a matter of chance, but rather the result of a meticulously defined process, a formula that Fortune 500 companies have diligently honed over time. This rigor is a significant factor in the rarity of failures within these industry titans' outsourced programs.
Having spent over two decades partnering with and delivering Business Process Outsourcing (BPO) solutions to Fortune 500 clients, John possesses an in-depth understanding of this intricate process. His comprehensive approach incorporates an exhaustive assessment of outsourcing requirements, precise vendor sourcing, and a robust program management strategy.