The convergence of real estate and technology, known as PropTech, has revolutionized the way properties are bought, sold, and managed worldwide. With the rapid growth of this innovative sector, companies are increasingly exploring outsourcing as a means to access global talent, reduce costs, and streamline operations. The Philippines has emerged as a top destination in this space, positioning itself as a global leader in PropTech outsourcing.
The Philippines: A Prime Choice for PropTech Outsourcing
The Philippines' ascent in the PropTech outsourcing arena can be attributed to a unique blend of factors that make it an ideal choice for companies seeking to scale their operations and tap into a diverse pool of talent.
Affordability is a significant driver of the Philippines' appeal, as the cost-effective workforce allows PropTech companies to minimize their operating expenses. This enables them to allocate resources more efficiently and focus on areas such as product development, marketing, and expansion.
In addition to cost savings, the country boasts a highly skilled workforce proficient in English, with expertise in various fields, including software development, data analysis, and customer service. The country's strong emphasis on education has contributed to the development of a talent pool well-equipped to meet the demands of the rapidly evolving PropTech sector.
The strategic location of the Philippines in Southeast Asia further enhances its attractiveness as an outsourcing destination. The country's time zone is compatible with several major markets, such as Australia, Singapore, and Hong Kong, facilitating smooth communication and collaboration between PropTech companies and their outsourced teams.
The Philippine government also plays a crucial role in fostering the growth of the outsourcing industry by offering incentives and implementing policies that encourage foreign investment. This proactive approach has created a stable and inviting business environment that is conducive to the expansion of PropTech outsourcing.
Innovative Services and Enhanced Customer Experience
PropTech companies outsourcing to the Asian BPO powerhouse benefit from a wide array of services spanning both front and back-office operations. Front office services include customer support, sales, and marketing, while back office functions encompass data processing, software development, and financial management.
To support users and customers, Philippine BPOs utilize multiple communication channels, such as phone, email, live chat, and social media. This omnichannel approach ensures that customers receive timely and effective assistance through their preferred mode of communication.
Technological advancements play a critical role in elevating the customer experience within the PropTech sector. Cutting-edge technologies, such as artificial intelligence, machine learning, and data analytics, are being deployed to improve efficiency and deliver personalized experiences. These innovations not only help streamline processes but also foster a more customer-centric approach.
The Future of the Philippines as a PropTech Outsourcing Leader
While challenges remain, including infrastructure development, data privacy concerns, and competition with other outsourcing hubs, the country is proactively addressing these issues to solidify its standing in the global outsourcing market.
The nation's skilled workforce, cost-effective labor, and supportive government policies have positioned the Southeast Asian nation as a leading outsourcing hub for the real estate technology sector. As the PropTech revolution gains momentum, the Philippines' role in the global landscape is poised to grow, bolstering its status as a premier destination for companies seeking to outsource operations and access the talent and resources needed to excel in this dynamic market.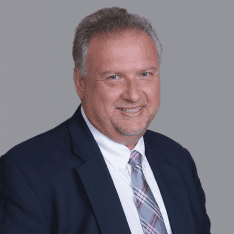 Co-CEO & CCO
US: 866-201-3370
AU: 1800-370-551
UK: 808-178-0977
j.maczynski@piton-global.com
Are you looking for an onshore, nearhsore, or offshore outsourcing solution? Don't know where to start? I am always happy to help.
Let's chat!
Best,
John.
Success in outsourcing isn't a matter of chance, but rather the result of a meticulously defined process, a formula that Fortune 500 companies have diligently honed over time. This rigor is a significant factor in the rarity of failures within these industry titans' outsourced programs.
Having spent over two decades partnering with and delivering Business Process Outsourcing (BPO) solutions to Fortune 500 clients, John possesses an in-depth understanding of this intricate process. His comprehensive approach incorporates an exhaustive assessment of outsourcing requirements, precise vendor sourcing, and a robust program management strategy.