Proptech Outsourcing India: Pioneering the Future of Real Estate Through Digital Mastery
The digital wave sweeping across industries has not spared the real estate sector. Proptech, a confluence of property and technology, heralds a new era for real estate, modernizing processes and enhancing user experiences. India, a nation with a dynamic technological ecosystem and a rich talent pool, is strategically poised to be a forerunner in proptech outsourcing, crafting solutions that shape the future of global real estate.
The country's credentials in the proptech domain are fortified by several distinguishing factors. Firstly, the country's vast reservoir of tech-savvy professionals, proficient in emerging technologies like Artificial Intelligence, Machine Learning, and Blockchain, fuels the innovation engine of proptech solutions. These experts, by harnessing data analytics and cloud computing, are crafting platforms that streamline property transactions, enhance customer engagement, and provide predictive insights for real estate investments.
Equally pivotal is the cost advantage that India bestows. Proptech solutions, while revolutionary, demand significant investment in research, development, and implementation. Outsourcing these processes to India ensures businesses access top-tier services without the accompanying financial strain, balancing quality with cost-effectiveness.
The nation's agile approach to proptech innovation stands out. Recognizing the ever-evolving nature of the real estate market and the multifaceted challenges it poses, Indian outsourcing firms prioritize flexibility. Solutions emerging from the nation are customizable, scalable, and adaptable, ensuring they remain relevant amidst market fluctuations and changing consumer preferences.
Government initiatives further consolidate India's position in proptech outsourcing. With policies promoting digital innovation, start-up incubation, and international collaborations, the nation's environment is fertile ground for proptech evolution and experimentation.
But what truly differentiates India's proptech offerings is the confluence of technical expertise with a profound understanding of global real estate dynamics. The global BPO powerhouse, with its multifarious real estate landscape, ranging from urban skyscrapers to rural expanses, has nurtured professionals who understand the intricacies of property markets, both domestic and international. When this nuanced understanding melds with technological prowess, the result is proptech solutions that are both avant-garde and practically applicable.
The global real estate market stands at the cusp of digital transformation, businesses are scouting for partners who can guide them through this metamorphosis with assurance and acumen. India, with its dual strengths in technology and real estate comprehension, emerges as the go-to destination for proptech outsourcing.
For real estate developers, investors, and brokers worldwide, the inference is unambiguous: If the goal is to navigate the proptech revolution with precision, foresight, and strategic advantage, then India offers the blend of expertise and experience to make this journey seamless and successful.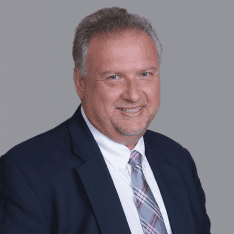 Co-CEO & CCO
US: 866-201-3370
AU: 1800-370-551
UK: 808-178-0977
j.maczynski@piton-global.com
Are you looking for an onshore, nearhsore, or offshore outsourcing solution? Don't know where to start? I am always happy to help.
Let's chat!
Best Regards,
John
Success in outsourcing isn't a matter of chance, but rather the result of a meticulously defined process, a formula that Fortune 500 companies have diligently honed over time. This rigor is a significant factor in the rarity of failures within these industry titans' outsourced programs.
Having spent over two decades partnering with and delivering Business Process Outsourcing (BPO) solutions to Fortune 500 clients, John possesses an in-depth understanding of this intricate process. His comprehensive approach incorporates an exhaustive assessment of outsourcing requirements, precise vendor sourcing, and a robust program management strategy.