Outsourcing customer experience (CX) management to the Philippines has emerged as an effective strategy for businesses worldwide to provide exceptional customer experiences. With its vast pool of skilled talent, cultural compatibility, and cost-effective solutions, the country offers unique advantages for companies looking to create captivating customer experiences. Here's how CX outsourcing can help companies achieve this goal:
Access to Skilled Talent Pool
The Philippines has a young, educated, and English-proficient workforce, making it an ideal destination for outsourcing CX services. These skilled professionals are well-equipped to handle various customer touchpoints, enabling companies to deliver top-notch customer experiences in line with global standards.
Cultural Compatibility
The nations' strong cultural affinity with Western countries makes it easier for their customer service representatives to understand and empathize with customers from different regions. This cultural compatibility enables businesses to provide personalized and relatable customer experiences, fostering stronger connections and loyalty.
Cost-Effective Solutions
Outsourcing to the Southeast Asian BPO powerhouse offers cost savings for companies without compromising on the quality of customer experiences. Companies can take advantage of the country's competitive labor costs to create an exceptional customer experience while maintaining profitability.
Scalability and Flexibility
By outsourcing CX services to the Philippines, businesses can easily scale up or down their customer support operations based on demand. This flexibility ensures that companies can continue to provide a consistently high level of customer experience, even during peak seasons or periods of rapid growth.
Emphasis on Training and Development
Philippine outsourcing providers prioritize the training and development of their employees, ensuring that they stay up-to-date with the latest trends and technologies in CX management. This focus on continuous improvement enables companies to offer cutting-edge customer experiences that meet or exceed customer expectations.
Round-the-Clock Support
Outsourcing allows businesses to provide 24/7 customer support across different time zones. This round-the-clock availability ensures that customers can receive assistance whenever they need it, leading to higher satisfaction and a more compelling customer experience.
Multilingual Support
In addition to English proficiency, many Filipino customer service professionals are also fluent in other languages. This linguistic diversity allows companies to cater to a global audience and deliver exceptional customer experiences in multiple languages.
Leveraging Technology and Analytics
Philippine outsourcing providers often incorporate advanced technologies, such as AI-driven chatbots, data analytics, and automation tools, to enhance customer experiences. By leveraging these technologies, businesses can gain valuable insights into customer behavior, preferences, and pain points, allowing them to continuously improve and tailor their customer experiences.
The bottom line: Outsourcing CX services to the Philippines offers businesses a powerful means to create exceptional customer experiences. Through access to skilled talent, cultural compatibility, cost-effective solutions, and cutting-edge technologies, companies can drive customer satisfaction, loyalty, and overall success in today's competitive landscape.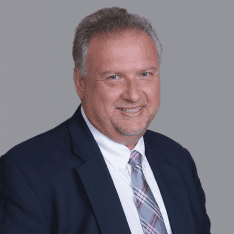 Co-CEO & CCO
US: 866-201-3370
AU: 1800-370-551
UK: 808-178-0977
j.maczynski@piton-global.com
Are you looking for an onshore, nearhsore, or offshore outsourcing solution? Don't know where to start? I am always happy to help.
Let's chat!
Best,
John.
Success in outsourcing isn't a matter of chance, but rather the result of a meticulously defined process, a formula that Fortune 500 companies have diligently honed over time. This rigor is a significant factor in the rarity of failures within these industry titans' outsourced programs.
Having spent over two decades partnering with and delivering Business Process Outsourcing (BPO) solutions to Fortune 500 clients, John possesses an in-depth understanding of this intricate process. His comprehensive approach incorporates an exhaustive assessment of outsourcing requirements, precise vendor sourcing, and a robust program management strategy.