Why It's Important to Give Prompt and Accurate Responses When Working in a Philippine Call Center
Why is it important to give prompt and accurate responses when working in a Philippine call center?
It helps clear up the issue of the customer.
It reassures your customers.
It allows you to end the call quickly.
It allows you to calm down irate customers.
It boosts your performance and earns you more points.
It enables you to establish a good relationship with your customers.
The Philippine call center industry is one of the many sectors in Makati and other cities around the Metro that is able to deliver top-notch assistance to their customers! Numerous opportunities are made available thanks to the outstanding services they provide. This is why this profession is considered as one of the top-paying jobs in the country.
However, some companies provide more perks to their star agents who always hit their targets. This could include hitting their overall call time, meaning that the agents have to provide prompt and accurate responses to their customers.
Of course, there are more reasons why you should be providing this kind of replies. Here are some of them:
Helps Clear Up the Issue of the Customer
When it comes to working in a Philippine call center, there will be instances where you will be contacted by customers who may not aware of the issues that they're referring to, not to mention the actual severity of the problem. For this, the most important thing to do as an agent is to give your customer a layout of what exactly the issue is and how can it be overcome.
Prompt and accurate responses on your end will play a crucial role in your performance. That way, not only will your customers be made aware of their own situations, but they also may even be able to resolve it themselves.
Provides Your Customers Some Reassurance
It's always important for any Philippine call center agent to take care of any issues their customers might have. It will always be your responsibility to assure them and help them arrive at a favorable result.
As a result, your caller will be happy and satisfied with the service they received from you. In fact, they could be happy enough to give you top marks in case they get a feedback form that they could answer.
Allows You to End the Call Quickly
Call center agents should never hang up on a customer, especially ones who waited a long time getting someone on the phone. But you are encouraged to end the phone as quickly as you can.
This is why you must always provide prompt and accurate replies to the clients. This will allow you to ultimately end the call earlier because you will end up resolving the issue faster. Furthermore, your customer will be happy since they don't have to stay on the phone any longer. They could get on with more important things they'd rather be doing.
At the end of the day, you will be able to help more callers because you were able to resolve their issues quickly.
Allows You to Calm Down Irate Customers
Irate customers are very difficult to handle; both experienced and inexperienced call center agents will agree with this fact. Providing them straight to the point answers will calm them down. This is because they will ultimately realize that the person they are talking to is really trying hard to help resolve their issue at hand.
Boosts Your Performance and Earns You More Points
If there's anything positive to consider, it's that these actions can really boost your performance in the BPO industry. As mentioned above, your callers will be happier since you provide them with accurate and fast responses. This will show how eager you are at helping them with their concerns. As a result, your peers and supervisors will be able to recognize your performance. This means that if you are trying to get a promotion, then you are sure to get it sooner rather than later.
Another direct result of all this is that you will be able to earn more points which could lead to more benefits. This will certainly be advantageous for you during the months you are trying to save for money (if the benefit is monetary), such as December considering Christmas is just around the corner.
Enables You to Establish Good Relationships
When it comes to working in any job in Makati or anywhere around the Metro, it's always important to establish good relationships with others, most especially your customers. In any case, a good relationship with your customer is essential for the overall standing of your industry. By responding promptly and accurately, you will be able to impress them all.
Key Takeaway
Call center work is no joke! Countless agents dedicate most of their time to providing assistance and service to their customers, especially on a global scale! With numerous issues at hand, there's no argument that efficient responses are the best reply for whatever issue your customer may have.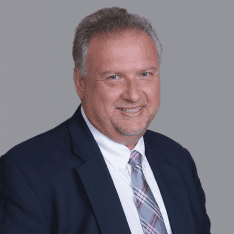 Co-CEO & CCO
US: 866-201-3370
AU: 1800-370-551
UK: 808-178-0977
j.maczynski@piton-global.com
Are you looking for an onshore, nearhsore, or offshore outsourcing solution? Don't know where to start? I am always happy to help.
Let's chat!
Best,
John.
Success in outsourcing isn't a matter of chance, but rather the result of a meticulously defined process, a formula that Fortune 500 companies have diligently honed over time. This rigor is a significant factor in the rarity of failures within these industry titans' outsourced programs.
Having spent over two decades partnering with and delivering Business Process Outsourcing (BPO) solutions to Fortune 500 clients, John possesses an in-depth understanding of this intricate process. His comprehensive approach incorporates an exhaustive assessment of outsourcing requirements, precise vendor sourcing, and a robust program management strategy.