Medical Record Retrieval Outsourcing Philippines: Navigating the Complexity of Healthcare
Amid the rapidly evolving landscape of healthcare, medical record retrieval has emerged as a vital cog in the machinery of healthcare services. It constitutes a linchpin in healthcare delivery, providing essential data for patient care, medical research, insurance processing, and legal documentation. The process involves intricate steps and stringent regulatory compliance, often posing significant challenges to healthcare providers. In recent years, a trend has emerged where healthcare entities are increasingly outsourcing this function. The Philippines, with its rich tradition of outsourcing services and a skilled workforce, has become a favored choice.
The Strategic Decision to Outsource
Medical record retrieval is an intensive process, requiring meticulous attention to detail and a thorough understanding of complex healthcare regulations. In-house teams can spend countless hours locating, retrieving, and organizing these vital documents, consuming resources that could be utilized in patient care or other core activities. Additionally, the task demands a rigorous understanding of compliance requirements, such as the Health Insurance Portability and Accountability Act (HIPAA), ensuring data security and patient privacy.
Outsourcing this function allows healthcare organizations to leverage the expertise and efficiency of specialized external teams. It not only alleviates the burden on internal resources but also leads to cost savings by reducing overhead expenses associated with recruitment, training, and retaining in-house staff.
Moreover, outsourcing firms specializing in medical record retrieval bring to the table their in-depth knowledge of healthcare systems and regulatory norms. They have access to a highly trained workforce capable of delivering high-quality services while ensuring compliance with HIPAA and other relevant regulations. By choosing to outsource, healthcare providers can focus their energies on what they do best: delivering exceptional patient care.
The ability to scale services quickly is another appealing aspect of outsourcing. In-house teams might struggle to cope with sudden surges in demand, potentially leading to backlogs and delays. In contrast, outsourcing firms can ramp up their operations to handle increased demand, offering flexibility and responsiveness to the fluctuating needs of healthcare providers.
Why the Philippines?
The Philippines boasts a long-standing reputation as a global outsourcing hub. Its outsourcing industry, which includes a broad range of services from call centers to IT and healthcare business process outsourcing (BPO), contributes significantly to the nation's economy. Several factors make the Philippines an attractive destination for outsourcing medical record retrieval.
First, the country has a large, highly educated workforce with a strong proficiency in English, making it an ideal choice for tasks requiring a high level of understanding and communication. The nation's education system, with its focus on healthcare-related degrees, produces a steady stream of graduates, many of whom are well-equipped to work in the healthcare BPO industry.
The Philippines' workforce also possesses a strong familiarity with the US healthcare system, a legacy of the country's historical ties with the United States. This knowledge extends to the complex regulatory environment, including HIPAA and other data privacy and security norms. Outsourcing firms in the Philippines often have stringent data security measures in place, ensuring that patient data is handled with the utmost care.
Another significant advantage of outsourcing to the Southeast Asian BPO powerhouse is the cost savings. The cost of living in the country is lower than in many Western countries, allowing outsourcing firms to offer their services at competitive rates. These cost savings do not come at the expense of quality, as outsourcing firms have a track record of delivering high-quality services across various domains.
Looking Ahead: Future Trends
The future of healthcare is set to become even more interconnected and data-driven. Technological advancements, such as electronic health records (EHRs) and telemedicine, are changing the way healthcare is delivered and managed. As healthcare providers continue to digitalize their operations, the importance of efficient and reliable medical record retrieval will only increase.
Outsourcing medical record retrieval to the Philippines is not just a trend; it represents a strategic shift in how healthcare organizations are addressing the complex challenge of data management. The country's robust outsourcing industry, skilled workforce, and adherence to data security norms make it an attractive destination for this critical function.
As we look ahead, the role of the Philippines in healthcare outsourcing is set to grow. It's not just about cost savings or efficiency, but about harnessing global talent to deliver the best possible healthcare services. By embracing this global perspective, healthcare providers can navigate the complexities of the modern healthcare landscape while staying focused on their ultimate goal: providing outstanding patient care.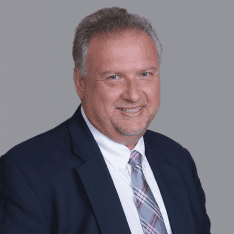 Co-CEO & CCO
US: 866-201-3370
AU: 1800-370-551
UK: 808-178-0977
j.maczynski@piton-global.com
Are you looking for an onshore, nearhsore, or offshore outsourcing solution? Don't know where to start? I am always happy to help.
Let's chat!
Best Regards,
John
Success in outsourcing isn't a matter of chance, but rather the result of a meticulously defined process, a formula that Fortune 500 companies have diligently honed over time. This rigor is a significant factor in the rarity of failures within these industry titans' outsourced programs.
Having spent over two decades partnering with and delivering Business Process Outsourcing (BPO) solutions to Fortune 500 clients, John possesses an in-depth understanding of this intricate process. His comprehensive approach incorporates an exhaustive assessment of outsourcing requirements, precise vendor sourcing, and a robust program management strategy.