In the ever-evolving landscape of business process outsourcing (BPO), the Philippines has consistently emerged as a top contender, particularly in the realm of call center services. Historically, companies turned to outsourcing as a cost-saving measure, but in today's customer-centric world, the focus has pivoted. The emphasis is now on enhancing the customer experience (CX) – a shift that not only aligns with changing consumer expectations but also has a profound impact on a business's bottom line.
Understanding the Shift
Cost savings, while important, can no longer be the primary motivator for outsourcing. The modern consumer demands more. They seek personalized, efficient, and high-quality interactions with businesses. Any compromise on these fronts can result in a damaged reputation, loss of customer loyalty, and ultimately, a decline in profits.
In this context, the Philippines' call center industry has demonstrated an understanding of this shift and has subsequently prioritized customer experience. The industry's emphasis on delivering outstanding CX while maintaining operational efficiency positions it as an ideal outsourcing destination for businesses globally.
The Importance of Customer Experience
Effective customer service is a critical differentiator in today's competitive business environment. It builds brand loyalty, fosters trust, and drives customer retention. In essence, it directly influences a company's longevity and profitability. A study by Walker predicted that by 2020, customer experience would surpass price and product as the key brand differentiator – a prediction that has indeed manifested.
Outsourcing call center services to the Philippines, where an innate culture of hospitality and high English proficiency exists, ensures businesses can deliver a superior customer experience. The country's call center agents are not only skilled communicators but are also trained to empathize with customers and resolve their issues effectively.
CX-Driven Technological Innovations
The Philippines' call center industry has actively embraced technological advancements that elevate the customer experience. From AI-powered chatbots for 24/7 customer support to advanced analytics for personalized service, technology plays a pivotal role in redefining CX.
AI and Chatbots
AI-powered chatbots, capable of understanding and responding to customer queries in real time, enhance customer experience by providing instant support. The integration of Natural Language Processing (NLP) enables these chatbots to understand and mimic human language, making interactions more natural and customer-friendly.
Analytics
Advanced analytics tools help businesses understand their customers better. By analyzing customer interactions and feedback, businesses can identify patterns, predict behavior, and personalize their services, leading to a more tailored and satisfying customer experience.
People, Process, and Technology: The Triad of Excellent CX
To deliver a superior customer experience, the industry focuses on three key elements: people, processes, and technology.
People
The workforce in the country is highly skilled, with excellent English proficiency and a cultural affinity towards Western countries. Regular training and development programs ensure they stay updated with the latest industry trends and technologies.
Process
Processes in contact centers are designed with a customer-centric approach. The aim is to resolve customer issues swiftly and effectively while ensuring a pleasant interaction.
Technology
The industry's adoption of advanced technologies like AI, ML, and advanced analytics ensures efficient and personalized customer service.
The Bottom Line
While cost savings remain a significant benefit of outsourcing, it's the enhanced customer experience that provides long-term value. Superior CX leads to customer loyalty, positive word-of-mouth, and increased customer lifetime value, all of which directly impact a company's profitability.
Prioritizing customer experience in outsourcing is not just a trend; it's a strategic business decision. It's about building relationships, gaining trust, and delivering value. The Philippines' contact center industry, with its customer-centric approach, skilled workforce, and advanced technological capabilities, is well-positioned to offer this value.
Looking Ahead
As we navigate through the era of customer empowerment, businesses must continue to prioritize CX in their outsourcing strategies. The future will see more technological advancements, such as AI and ML, becoming more ingrained in BPO operations, providing even more personalized and efficient customer service.
There will also be an increased focus on employee engagement and training, as businesses recognize that a happy, motivated workforce translates into better customer service. The country's call center industry, with its emphasis on continuous learning and development, is poised to lead in this aspect.
Outsourcing contact center services is no longer just about cost savings; it's about delivering a superior customer experience that builds brand loyalty and drives business growth. The Philippines, with its unique blend of skilled workforce, technological prowess, and customer-centric approach, offers businesses an opportunity to achieve this.
Prioritizing customer experience in outsourcing is a strategic decision that businesses must make to thrive in today's competitive landscape. With its focus on CX, the Philippines' call center industry is not just keeping pace with global trends; it's setting the bar high, leading the way in the evolution of the BPO industry.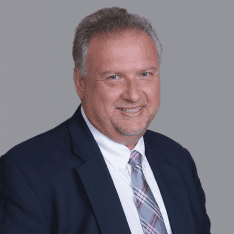 Co-CEO & CCO
US: 866-201-3370
AU: 1800-370-551
UK: 808-178-0977
j.maczynski@piton-global.com
Are you looking for an onshore, nearhsore, or offshore outsourcing solution? Don't know where to start? I am always happy to help.
Let's chat!
Best,
John.
Success in outsourcing isn't a matter of chance, but rather the result of a meticulously defined process, a formula that Fortune 500 companies have diligently honed over time. This rigor is a significant factor in the rarity of failures within these industry titans' outsourced programs.
Having spent over two decades partnering with and delivering Business Process Outsourcing (BPO) solutions to Fortune 500 clients, John possesses an in-depth understanding of this intricate process. His comprehensive approach incorporates an exhaustive assessment of outsourcing requirements, precise vendor sourcing, and a robust program management strategy.