How can music help with productivity?
1. It can immerse you in your work.
2. It can minimize noise.
3. It can make repetitive tasks more enjoyable.
4. Depending on the genre, it can have maximum effects to your productivity.
5. It can help with your mood.
6. Listening to instrumentals can stimulate your brain.
All employees have one goal in common in their day-to-day office routine – to get the job done! Understandably, it can take a toll at times, particularly on your health or your social life. Fortunately, there are many ways one can deal with all the stress. Agents working for the various call centers in the Philippines can get through the day by doing some of these.
With that said, one of the most effective ways in aiding productivity is none other than listening to music. There is nothing like the feeling one gets when listening to their favorite tunes while on the job. It is a relaxing sensation everyone yearns for at any time of the day.
Need more enlightenment? Here are some of the best reasons why listening to music is a great aid for ensuring maximum productivity on a busy work day:
Music Immerses You in Your Work
One of the best things music can do is that it can fully immerse you into what you're doing, especially when working in a setting like a Philippine call center. In fact, depending on the genre of music you listen to, it can help ensure that what you do is done in a timely and quick manner all while making sure that the service you provide is of utmost quality.
Music Minimizes Noise
A workplace can be a bit noisy at times, which in turn can affect your productivity and attention span. With music as a part of your own personal workforce, you will not have to worry about the noise around you. Plus, if you are the type to listen to rock music or any genre that is just as loud, it can instill in you the focus you need to get the job done in a timely manner.
Music can make Repetitive Tasks Enjoyable
When working in a Philippine call center, the tasks you will have to do can seem a bit repetitive at times. If ever you are feeling bored while at work and you can't seem to take a break just yet, then feel free to put on a pair of headphones and simply press play. By doing so you will not only enjoy singing along to the lyrics of your favorite song, but you will also find that what you're doing at the moment won't feel like work. In fact, your task/s may even synchronize with the music in your ears, making it all the more enjoyable.
Listening to Your Favorite Genre can have Maximum Effects
One other thing music can offer is the variety of sounds for you to enjoy, most commonly in the form of genres. Listening to different genres while at work will not only ensure focus from your end, but also make sure that you'll be able to get the work done in your own way.
The good thing about listening to different music genres is that each and every one of them can have a different effect on your personality, particularly when you are at work. For example, listening to the rock genre (or loud genres in general) can help you focus more in your tasks, enabling you to do them ahead of time. Ambient genres, on the other hand, can have an effect on your creativity as an employee. Either way, these genres, depending on your reception of them, can definitely help you get the work done.
Listening to Upbeat Songs can Help You with Your Mood
As mentioned before, music can have an effect on your personality, especially through the help of all the different genres. While there are songs that are slow and ambient in sound, there are just as many songs that have an upbeat vibe. To put it simply, the happier and livelier the sound you are listening to, the more positive your mood will be when it comes to dealing with your customers for the day. Truly, this reason makes working in a call center in the Philippines all the more productive and enjoyable.
Listening to Instrumentals can Stimulate Your Brain
One of the best things to do when listening to music is to sing along with the lyrics of the song. However, some lyrics in some songs can be a bit too distracting. When it comes to this, it can be good at times to listen to instrumentals while working. After all, it's the sound that really stimulates your brain to do the work.
Key Takeaway
Working in a call center in the Philippines can be tough at times. The tasks you'll be doing, along with the customers you'll have to deal with on a day-to-day basis and the shifts you'll be assigned to work in, won't always be easy. But with music by your side, you won't have to worry about stress anytime soon.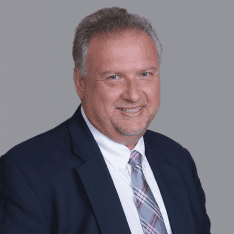 Co-CEO & CCO
US: 866-201-3370
AU: 1800-370-551
UK: 808-178-0977
j.maczynski@piton-global.com
Are you looking for an onshore, nearhsore, or offshore outsourcing solution? Don't know where to start? I am always happy to help.
Let's chat!
Best,
John.
Success in outsourcing isn't a matter of chance, but rather the result of a meticulously defined process, a formula that Fortune 500 companies have diligently honed over time. This rigor is a significant factor in the rarity of failures within these industry titans' outsourced programs.
Having spent over two decades partnering with and delivering Business Process Outsourcing (BPO) solutions to Fortune 500 clients, John possesses an in-depth understanding of this intricate process. His comprehensive approach incorporates an exhaustive assessment of outsourcing requirements, precise vendor sourcing, and a robust program management strategy.