How can one multi-task properly?
Determine the easiest tasks to manage
Pace yourself
Create a timetable
Practice proper communication by asking for help
Get rid of unnecessary tasks
Take a break every once in a while
Avoid and/or manage your distractions
If you wish to work for a Philippine call center agency someday, one of the most common things you should prepare for is to practice handling multiple tasks at once. This capability is not only useful in the BPO industry, but in other employee fields as well.
If you think about it, most nature of work entails some kind of multitasking. For example, when you are on your computer while working on a document and you happen to be talking on the phone with a colleague to discuss some matters – this could be considered as multitasking, as you are doing two things at the same time.
Admittedly, multitasking could get you very distracted and cause you to perform poorly. But when done right you could accomplish many things. To help you out in this endeavor, here is a simple guide that you could follow to multitask the right way:
Determine the Easiest Tasks to Manage
Multitasking is all about finding the right tasks for you to do simultaneously. The easier the tasks are, the more likely you can intertwine them with one another. If you believe a certain assignment needs your utmost attention, then it is highly suggested for you to focus on it; don't combine it with another task. However, if you believe that you could do it in a jiffy, then by all means go ahead and feel free to multitask.
Pace Yourself
Though it is important for you to accomplish your tasks before the end of the day, it doesn't necessarily mean that you have to rush it. Depending on the urgency of the tasks at hand, proper pacing in your work is always important.
Simply put: try not to stress yourself with the work you're doing. Go ahead and take your time finishing them; doing so will help you make as little mistakes as possible.
Create a Timetable
If there's one thing that never fails in keeping you organized, it's a simple, good old-fashioned timetable. A timetable is something you create on your own accord so you can keep track of the tasks at hand; and with your line of work, especially in BPO, you'll need to keep track of what you're doing on a constant basis.
To make it simple, create a timetable and organize your tasks for the week. Then, once you've accomplished a task, cross it out from the table. Just be sure that you accomplish each and every task within the time frame you've given yourself.
Practice Proper Communication by Asking for Help
In today's world of multitasking, miscommunication is something you really don't want happening in your career. For this, should you ever have trouble handling anything, or should you need assistance for some tasks, don't hesitate to reach out and practice proper communication. This could help you get things done more efficiently.
Get Rid of Unnecessary Tasks
While you may have an array of tasks needed to be done, there are some tasks that do not actually have to be handled right away. It would help you, then, to determine which tasks need to be rushed and which ones can be put on hold. By doing this, you'll be able to complete urgent tasks, leaving you with some time to spare to finish the remaining ones.
Take a Break in between Tasks
This is almost the same as pacing yourself accordingly. Simply put, everyone deserves to take a break every once in a while. As long as you're able to finish what's needed, then feel free to relax. You are allowed to take a break, after all.
Taking a break is also good in order to refresh your mind. Multitasking can take a toll on your brain, considering you have been doing two or more tasks at once. It could get really tiring if you don't take a breather every once in a while.
Manage or Avoid Distractions
This is one of the most important rules to follow when it comes to multitasking. Since you're handling different things simultaneously, there are always certain things that can prove to be distracting for you. In this case, while managing distractions is an ideal step, actually achieving it could prove to be challenging for some people.
To better handle this, it might be better to completely avoid any distractions that could slow you down. For example, if listening to music could be distracting for you, then try to avoid it as much as possible. If you prefer, you could listen to noise cancelling music (or white noise) instead, so you could better concentrate on the tasks at hand.
Key Takeaway
Multitasking can be a bit tricky to master if one isn't used to it. This is why you must give yourself a little time and practice to get used to it. After a while, you'll be able to do it without problems and issues.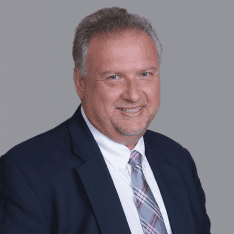 Co-CEO & CCO
US: 866-201-3370
AU: 1800-370-551
UK: 808-178-0977
j.maczynski@piton-global.com
Are you looking for an onshore, nearhsore, or offshore outsourcing solution? Don't know where to start? I am always happy to help.
Let's chat!
Best,
John.
Success in outsourcing isn't a matter of chance, but rather the result of a meticulously defined process, a formula that Fortune 500 companies have diligently honed over time. This rigor is a significant factor in the rarity of failures within these industry titans' outsourced programs.
Having spent over two decades partnering with and delivering Business Process Outsourcing (BPO) solutions to Fortune 500 clients, John possesses an in-depth understanding of this intricate process. His comprehensive approach incorporates an exhaustive assessment of outsourcing requirements, precise vendor sourcing, and a robust program management strategy.