Call centers in the Philippines are providers of high-quality contact center services to global companies. Across industries, many of the world's top companies count on them to handle one of their most important business processes – the operation and management of help desks, tech support, and other related assistance centers.
These enterprises deliver a breadth of dynamic solutions to serve the needs of different clients – whether they are in banking, travel or health care.
BPO vendors do more than just provide services to customers. They develop contact center management strategies based on their clients' business objectives.
Contact center enterprises work as business partners, sharing their clients' business goals and focusing on creating lasting and valuable business relationships. This mindset has led these companies to consistently deliver and exceed client expectations, making them leading solutions providers.
Back office services providers help businesses acquire and grow their customer base and most importantly, keep them.
Additionally, they reduce operational costs for clients and help them increase their revenues. Moreover, they also help businesses strengthen their brands by improving customer experience.
To accomplish their goals, call center in the Philippines strive to make every customer experience a positive experience by responding to customer's needs in the most efficient way. They also combine high-end technologies and knowledgeable service-oriented work forces to bring in value in terms of cost-savings and customer satisfaction.
Capabilities
Some of the processes that clients outsource to overseas are customer service, marketing, sales and technical support. They serve a wide range of markets, including financial services, technology, internet services, consumer electronics, telecommunications, wireless services, utilities, media/entertainment, travel, retail, and many others.
These service-oriented firms deliver customer service through multiple channels of communication such as Phone, e-Mail and Internet Chat.
Contact centers provide extensive inbound and outbound services to perform the following tasks in behalf of clients: responding to general inquiries, catalog support, pre-sale and post-sale assistance, order taking, order management, billing, payment processing, account registration, reservations, lead generation, contact gathering, e-mail marketing, customer satisfaction surveys, market research surveys and others.
Call centers in the Philippines are usually capable of providing multiple contact center services at a time to a single client. For instance, one firm may handle both the customer care and sales operations of a client. BPOs may also provide for one client both inbound call handling and e-mail resolution support.
This, of course, will depend on the needs of the client, but many providers will be able to provide integrated solutions. The best ones will be able to do so with little difficulty as they already have the resources in place to provide the integrated solutions.
Valuing their Workforce
The Filipino workforce is one of the most valuable assets of overseas solutions providers. The local work force's communications, customer service and problem solving skills are major contributors to the growth of the entire contact center industry in the country.
This bourgeoning sector ensures that the people they employ are the best and then they harness and enhance their skills through continuous training to enable them to provide excellent customer service consistently.
Leadership
Call center in the Philippines also have experienced managers and executives. Some leadership teams comprise of purely Filipino members, while others have multinational members who reside in the country. These highly qualified individuals bring their expertise in business and customer care and in various fields to guarantee the delivery of results to their clients.
To learn more about our industry–specific BPO capabilities please contact us by calling +1-310-844-7805 or by filling out our inquiry form. We look forward to hearing from you.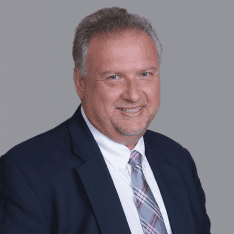 Co-CEO & CCO
US: 866-201-3370
AU: 1800-370-551
UK: 808-178-0977
j.maczynski@piton-global.com
Are you looking for an onshore, nearhsore, or offshore outsourcing solution? Don't know where to start? I am always happy to help.
Let's chat!
Best,
John.
Success in outsourcing isn't a matter of chance, but rather the result of a meticulously defined process, a formula that Fortune 500 companies have diligently honed over time. This rigor is a significant factor in the rarity of failures within these industry titans' outsourced programs.
Having spent over two decades partnering with and delivering Business Process Outsourcing (BPO) solutions to Fortune 500 clients, John possesses an in-depth understanding of this intricate process. His comprehensive approach incorporates an exhaustive assessment of outsourcing requirements, precise vendor sourcing, and a robust program management strategy.