Offshore contact center outsourcing firms offer provide dynamic solutions to global clients in various industries like retail, utilities, travel and hospitality, telecommunications, IT and financial services industries among others.
Principles
Contact center providers invest in valuable resources both in terms of people and technology, in order to deliver the highest possible customer satisfaction and create value for their global clients.
These firms view themselves more than just a service provider but a partner of business clients. This view is the source of their commitment to their client's business goals. They recognize that the delivery of customer satisfaction will lead to the growth of their client's business, which in turn leads to their own growth.
In order for BPO services to be successful, an operations team directly gives attention to client accounts. The operations team regularly consults with their clients to make sure processes, strategies and goals of the client and the vendor match.
Additionally, they conduct strict recruitment and processes to ensure that people with the right and the best skills will handle customer accounts. Prior to taking calls, professionals receive training on communication skills, customer service and an orientation to the culture of the business client.
The standards of offshore contact center outsourcing firms during recruitment and training ensure that agents, being front liners for the client's business, will be effective in delivering quality customer service to clients.
BPO vendors offer competitive rates to clients and with the quality of customer service they deliver, clients do not only reduce costs but increase their profitability as well. By understanding their client's business, offshore providers develop and implement solutions that help businesses achieve revenue goals.
They have also proven their capabilities to many international companies and this is why the industry has continued to grow. This gives potential clients an assurance that BPOs in Manila are able to deliver on their promise because they have done so with other clients, many of which are top corporations in the United States.
Processes
Over the last several years, these firms have become one of the leading players in the offshore processes market. Today, there are over 100 BPO solutions providers in the country. The best ones have hands-on management and operations team, with members based in the country who provide insight into the national business environment. Teams of experienced professionals with solid understanding of the local and international industries lead these companies.
Offshore contact center outsourcing firms continually improve their business processes and often a dedicated team manages this task. They ensure the smooth integration of all new accounts; promotes process improvement initiatives in all levels of operation and coordinates with the clients towards successful project launches.
They also have dedicated people that focus managing and improving service metrics to maintain productive and efficient operations for every client.
Employees
Expect offshore contact center outsourcing firms to invest heavily in its people. They equip agents with all the necessary skills to succeed in their jobs such as coaching programs and constant training.
Additionally, providers come up with ways to keep employee motivation high by providing individual and group performance incentives as well as providing a comfortable workplace.
Technology
These excellent outsourcing enterprises utilize high-performance hardware and software applications along with a reliable, secure and redundant network as well as round the clock IT support to enable continuous delivery of quality service.
To learn more about our industry-specific BPO capabilities please contact us by calling +1-310-844-7805 or by filling out our inquiry form. We look forward to hearing from you.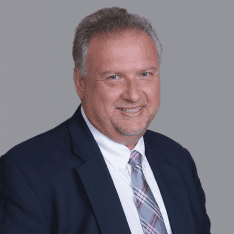 Co-CEO & CCO
US: 866-201-3370
AU: 1800-370-551
UK: 808-178-0977
j.maczynski@piton-global.com
Are you looking for an onshore, nearhsore, or offshore outsourcing solution? Don't know where to start? I am always happy to help.
Let's chat!
Best,
John.
Success in outsourcing isn't a matter of chance, but rather the result of a meticulously defined process, a formula that Fortune 500 companies have diligently honed over time. This rigor is a significant factor in the rarity of failures within these industry titans' outsourced programs.
Having spent over two decades partnering with and delivering Business Process Outsourcing (BPO) solutions to Fortune 500 clients, John possesses an in-depth understanding of this intricate process. His comprehensive approach incorporates an exhaustive assessment of outsourcing requirements, precise vendor sourcing, and a robust program management strategy.