We are seeing continuous growth in the local BPO industry – and for good reasons.
Business process outsourcing or BPO is one of the fastest growing industries worldwide. Numerous offshore call center outsourcing services in the Philippines have led the business process outsourcing industry into tremendous growth.
Since the year 2000, the BPO sector has been rapidly growing in terms of both revenue and employment. Local vendors have not only contributed 12 percent to the country's gross national product (GNP) but have been one of the biggest sources of employment for Filipinos.
In 2000, the country had 2400 contact center representatives and by 2005, this number grew to about 112,000 with revenues exceeding US$1 billion, up from the 2000 revenue of US$24 million. According to industry experts, the call center industry in the country could generate more than a million jobs and over US$12 billion revenues by 2010.
In 2003, industry reviews ranked offshore call center outsourcing services in the Philippines as number one in the Asian region. The country continues to take the lead. Since 2001, the industry has been growing at an annual rate of 100 percent. In 2000, seats were less than a thousand but in 2004, the number skyrocketed to a staggering 69,000 seats.
The country has successfully secured 20 percent of the total global market share in call center services by 2004, and the local call center industry, along with government is confident the country's size of the market share could increase to 50 percent by 2008.
Clear Advantages
The Philippines has proven to be an excellent venue for offshore call center outsourcing services.
There are three important reasons for this: low labor costs, the presence of reliable technology, and the availability of college graduates who posses high level of English and extremely useful IT skills.
Filipinos who gain employment in a call center view their work as a long-term profession due to many opportunities in career advancement and of course, attractive compensation packages.
The average monthly salary of a representative working for offshore call center outsourcing services in the Philippines is US$300, which is about twice the amount a person working in a minimum-paying job would earn. This is why this sector has a relatively low attrition rate compared to other countries providing the same set of services to transnational corporations.
The delivery of high quality services at very competitive rates is the main reason why many multinational companies choose the country for various customer management operations.
A study showed that among other countries in the Asian region, the PH had the highest availability of skilled labor.
The Filipino's proficiency in American English is one of his biggest advantages over competitors considering the main clientele in the call center industry are US companies.
Moreover, this nation is a former colony of the United States and its system of education is similar to that of the US. English is a subject taught very early in schools making Filipinos well-oriented with American English – and this includes pronunciation and diction.
Local workers are easy to train and have admirable work ethic. They are also naturally hospitable, personable and service-oriented – qualities that are desirable in the call center outsourcing services.
National Expansions
This country has more than a hundred call centers, majority of which are in Metro Manila's business districts, particularly in Makati, Quezon City, Pasig City and Taguig City.
In recent years, however, the development of Internet technology in the country has enabled many companies providing offshore call center outsourcing services to establish their operations in major cities outside Metro Manila such as in Laguna, Baguio City, Angeles City, Cebu City, Bacolod City, Davao City among others.
Local outsourcing providers operate 24 hours a day, 7 days a week. They handle inbound and outbound calls, and are able to offer multilingual offshore call center outsourcing services in different fields of business, including customer care, marketing, sales, technical support, among others. They cater to various industries such as retail, financial services, technology, travel and hospitality and telecommunications, among others.
To learn more about our industry-specific BPO capabilities please contact us by calling +1-310-844-7805 or by filling out our inquiry form. We look forward to hearing from you.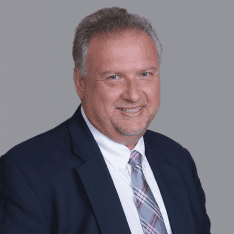 Co-CEO & CCO
US: 866-201-3370
AU: 1800-370-551
UK: 808-178-0977
j.maczynski@piton-global.com
Are you looking for an onshore, nearhsore, or offshore outsourcing solution? Don't know where to start? I am always happy to help.
Let's chat!
Best,
John.
Success in outsourcing isn't a matter of chance, but rather the result of a meticulously defined process, a formula that Fortune 500 companies have diligently honed over time. This rigor is a significant factor in the rarity of failures within these industry titans' outsourced programs.
Having spent over two decades partnering with and delivering Business Process Outsourcing (BPO) solutions to Fortune 500 clients, John possesses an in-depth understanding of this intricate process. His comprehensive approach incorporates an exhaustive assessment of outsourcing requirements, precise vendor sourcing, and a robust program management strategy.