With technology products – whether it is a desktop computer, a printer, digital camera, or even just a mobile game – both the warranty and reliable technical support go hand in hand in the consumers' eyes. These two are inseparable.
Indeed, aside from the product features and the attractive price, people tend to look at the availability and high level of technical support provided by the brand they're patronizing.
When a customer calls in with a technical problem, he expects no less than a prompt response from a knowledgeable representative who can help him fix the problem in the soonest time possible.
In other words, customers expect nothing less than quality technical assistance, and it is the responsibility of every technology provider to deliver this vital, after-sales service to them.
Making Tech Support Easier
However, the reality is providing tech support is not an easy task. Technology companies today are facing big challenges in maintaining good service levels while controlling costs. Some businesses simply do not have the resources to respond adequately to customer's needs.
For companies looking for more efficient and cost-effective alternative to expensive in-house help desks, offshore tech support outsourcing companies in the Philippines can help.
Simply put, these offshore enterprises can provide quality service at much lower costs. This is possible because the cost of living in the country is low. The same can be said for the acquisition of the various resources necessary to maintain a high grade contact center for tech inquiries.
Quality technology, real estate, talent: these are widely available at rates that are simply unbeatable.
Moreover, offshore tech support outsourcing companies in the Philippines realize that lower labor rates are not enough for their clients to realize cost benefits. Cost benefits should go hand in hand with consistent quality service at all times. While other Asian BPO vendors can compete in price, the Filipino workforce distinguish itself by providing and maintaining a superior level of service.
Meeting Global Standards
These companies ensure quality in several ways. In essence, they have specific set of standards designed to achieve and maintain quality in all aspects – in their technology, people and process.
They use the best of resources. They utilize advanced tools and systems that provide reliability and scalability to guarantee maximum uptime performance. They also make it a point to employ IT professionals maintain technological resources.
Offshore tech support outsourcing companies in the Philippines also exert consistent efforts to protect client data and other sensitive information through secure servers, password-protected accounts, use of proximity cards and other means of access control and other industry standard security measures. Additionally, employees share the responsibility of ensuring security and confidentiality through agreements specified on their employment contracts.
Staff Recruitment and Training
Quality in human resources starts from recruitment. Recruitment is equivalent to a painstaking selection of applicants who possess both the best English communication skills and admirable and usable technical aptitude.
Applicants must pass a series of tests and interviews that evaluate if their skills sets match the job requirements. For Level 2 escalations, offshore tech support outsourcing companies in the Philippines generally look for proven experience in tech support and strong technology-related educational background.
Selected applicants then undergo a series of training programs, beginning with an orientation on the needs of the client. New trainees go through basic skills training followed by client-specific training where they learn more about the client's products and services for which they will be providing support.
Trainees also learn about other information about the client such as the culture, geography, and lifestyle in their country. Trainees must also master the use of certain tools of the job such as telephone systems and internal applications used for service delivery, documentation, performance monitoring, attendance and tracking of daily activities. Additionally, there are tests during the training period and a short on-the-job– assessment before agents can join the workforce.
To learn more about our industry-specific BPO capabilities please contact us by calling +1-310-844-7805 or by filling out our inquiry form. We look forward to hearing from you.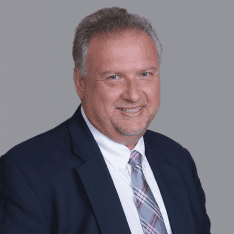 Co-CEO & CCO
US: 866-201-3370
AU: 1800-370-551
UK: 808-178-0977
j.maczynski@piton-global.com
Are you looking for an onshore, nearhsore, or offshore outsourcing solution? Don't know where to start? I am always happy to help.
Let's chat!
Best,
John.
Success in outsourcing isn't a matter of chance, but rather the result of a meticulously defined process, a formula that Fortune 500 companies have diligently honed over time. This rigor is a significant factor in the rarity of failures within these industry titans' outsourced programs.
Having spent over two decades partnering with and delivering Business Process Outsourcing (BPO) solutions to Fortune 500 clients, John possesses an in-depth understanding of this intricate process. His comprehensive approach incorporates an exhaustive assessment of outsourcing requirements, precise vendor sourcing, and a robust program management strategy.