Combining the best people and the best technology to deliver high service performance and business results
Customer management is at the heart of any business. Even just a 5 percent increase in customer retention can increase profitability by at least 25 percent. Offshore call center outsourcing service providers in the Philippines help businesses improve their customer service metrics and profitability by delivering high quality services.
For many businesses that have established their contact center and customer service operations in the country, being able to achieve improved customer relations management at offshore rates is a tremendous value making the country a top solutions provider for the world.
Local BPO vendors consist of college educated professionals who are skilled in both the English language and in technology. These skills combined with the natural service-oriented trait of the Filipinos make it easy for BPO providers to deliver quality customer service.
Reliable Technology
Aside from having competent workforce and low cost wages, the country also has significant advantage over other contact center locations in terms of technology.
The technical infrastructure available can easily adapt to meet high demands without major reconfigurations or additional costs enabling these firms to support seamless contact center operations with almost 100 percent up time.
Offshore call center outsourcing service providers in the Philippines utilize dedicated telecommunication systems network to ensure high quality and secure transmission of communication and all data between the offshore firm and the client overseas.
The reliability of the technology results in increased customer satisfaction because customers can count on available service whenever they need it and this in turn benefits clients.
Most offshore call center outsourcing service providers in the Philippines have facilities situated in the business districts of Manila but an increasing number of BPO vendors are sprouting in key cities across the country from Baguio to Davao due to the development of solid technology infrastructure in these areas.
Diverse Service Offerings
Offshore call center outsourcing service providers in the Philippines are able to handle over two million customer interactions every month. They provide inbound and outbound customer management for companies in various business fields such as retail, finance, telecommunications, technology, travel and others.
The typical services offered are:
Customer care services
– involves general service and product inquiries, account billing, customer requests and customer complaint resolutions
Inbound sales
– handling of inbound calls from customers to assist them in their purchase of a product, subscription to a service, or travel reservations.
Associates assigned to an inbound sales account receive extensive product-specific training as well as sales training to make the most out of each sale by identifying and taking advantage of "up-sell" and "cross-sell" opportunities.
Direct response sales
– handling of inbound calls from customers responding to direct response marketing such as direct response television (DRTV) or infomercials, catalogs, etc.
Technical support
– responding to inbound calls from customers regarding troubleshooting, warranty support and problems with software, hardware, and Internet services; this may also include management of corporate help desks.
Typical outbound call services include telemarketing, lead generation, market research surveys, customer satisfaction surveys, etc.
What makes an ideal BPO provider?
The country has more than a hundred BPO vendors. The ideal company to collaborate with addresses the customer service strategy of the client from training and staffing requirements to expectations in terms of the level of call volume and quality of service including requirements in call monitoring, quality reporting and analytics.
Regular consultation as well as dedicated account management ensures the delivery of great results that also meet business objectives.
To learn more about our industry-specific BPO capabilities please contact us by calling +1-310-844-7805 or by filling out our inquiry form. We look forward to hearing from you.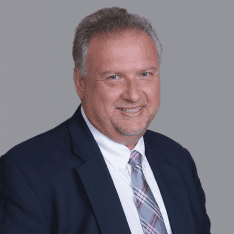 Co-CEO & CCO
US: 866-201-3370
AU: 1800-370-551
UK: 808-178-0977
j.maczynski@piton-global.com
Are you looking for an onshore, nearhsore, or offshore outsourcing solution? Don't know where to start? I am always happy to help.
Let's chat!
Best,
John.
Success in outsourcing isn't a matter of chance, but rather the result of a meticulously defined process, a formula that Fortune 500 companies have diligently honed over time. This rigor is a significant factor in the rarity of failures within these industry titans' outsourced programs.
Having spent over two decades partnering with and delivering Business Process Outsourcing (BPO) solutions to Fortune 500 clients, John possesses an in-depth understanding of this intricate process. His comprehensive approach incorporates an exhaustive assessment of outsourcing requirements, precise vendor sourcing, and a robust program management strategy.