Call Centre Services Philippines: Catering to the Australian Market with Distinction
Australia's booming industries, from retail to telecommunications and finance, often look overseas to enhance their operations. One consistent destination that has caught the Australian business eye is the Philippines, a nexus of outsourcing that beautifully intertwines cultural similarity, time zone alignment, and impeccable service delivery. The burgeoning relationship between Australian companies and Filipino call centres has proven not just fruitful, but transformational.
The Philippines has always been an attractive proposition for Western businesses, primarily due to its English proficiency. But for Australia, the appeal goes beyond language. Filipinos exhibit a unique cultural affinity with Australians, having been exposed to Australian media, sports, and education. This cultural resonance means Filipino call centre agents can relate to Australian customers on a more personal level, understanding colloquialisms, humour, and even the occasional cricket reference. This results in a smoother, more organic interaction that leaves customers feeling genuinely understood.
Another logistical boon is the relatively close time zone. With just a couple of hours difference, operations can be near-synchronous. This time zone compatibility is especially crucial for businesses that require real-time support. Australian companies can ensure that their customers receive timely assistance without the complications of major time differences, which are often an impediment to other offshore destinations.
Filipino call centres have also made significant strides in training and skill development tailored for the Australian market. Agents undergo rigorous training modules that familiarise them with Australian accents, regional nuances, and industry-specific knowledge. They're not just trained to answer calls; they're prepared to offer solutions, embodying the brand ethos of the companies they represent.
Cost efficiency is another enticing factor. The operational costs in the Philippines are considerably lower than in Australia. This doesn't translate to subpar services but allows Australian businesses to avail top-tier call centre services without the hefty price tag. This cost advantage is especially significant for small to medium-sized enterprises in Australia, which can now access the same quality of customer service as their larger counterparts without straining their budgets.
Technological advancements in the Philippines' call centre sector also deserve mention. Modern facilities equipped with the latest software ensure data security and seamless service delivery. The integration of AI, chatbots, and advanced CRM systems ensures that customers experience rapid, yet personalised responses.
However, while the Philippines offers many advantages, it's essential for Australian companies to exercise due diligence. Not all call centres are created equal, and it's crucial to partner with those who have a proven track record, robust data protection measures, and genuine expertise in serving the Australian market.
As Australian businesses continue to expand and seek efficient ways to cater to their customer base, the Philippines stands out as an exemplary destination. The synergy between Filipino call centres and Australian businesses is evident in the growing number of successful partnerships. It's a collaboration that promises mutual growth, shared successes, and a brighter future for cross-border business relations.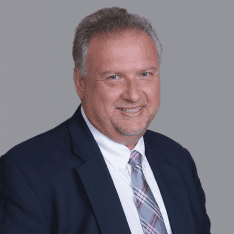 Co-CEO & CCO
US: 866-201-3370
AU: 1800-370-551
UK: 808-178-0977
j.maczynski@piton-global.com
Are you looking for an onshore, nearhsore, or offshore outsourcing solution? Don't know where to start? I am always happy to help.
Let's chat!
Best Regards,
John
Success in outsourcing isn't a matter of chance, but rather the result of a meticulously defined process, a formula that Fortune 500 companies have diligently honed over time. This rigor is a significant factor in the rarity of failures within these industry titans' outsourced programs.
Having spent over two decades partnering with and delivering Business Process Outsourcing (BPO) solutions to Fortune 500 clients, John possesses an in-depth understanding of this intricate process. His comprehensive approach incorporates an exhaustive assessment of outsourcing requirements, precise vendor sourcing, and a robust program management strategy.