Customer Care Outsourcing Philippines: Elevating Service Beyond Traditional Call Metrics
In the dynamic tapestry of global customer service, the measures of success have evolved dramatically. No longer bound by the confines of traditional call metrics like Average Handling Time (AHT) or First Call Resolution (FCR), the barometer for excellence in customer care has shifted. The Philippines, a stalwart in the outsourcing industry, is leading this change, emphasizing a more holistic approach to customer care that goes well beyond numbers.
At the heart of this evolution is the recognition that each customer interaction is more than just a query resolved or a complaint addressed. It's an opportunity to forge a connection, to understand deeper needs, and to reinforce brand loyalty. The Philippines, with its cultural fabric steeped in empathy and hospitality, is exceptionally positioned to foster these connections.
This paradigm shift away from traditional call metrics is manifesting in several ways. Firstly, training modules for customer care agents in the Philippines now encompass a broader curriculum. Beyond technical know-how and process training, there's a significant emphasis on soft skills, active listening, and problem-solving. The goal is not just to conclude a call quickly but to ensure the customer feels heard, valued, and satisfied.
Moreover, the metrics themselves are evolving. While AHT and FCR still hold relevance, metrics like Customer Satisfaction (CSAT) scores, Net Promoter Score (NPS), and Customer Effort Score (CES) are gaining prominence. These metrics, more qualitative in nature, provide a deeper insight into the customer's experience and the true effectiveness of the care provided.
Technology too plays a pivotal role in this transformation. Advanced CRM systems, integrated with AI and data analytics, offer agents a 360-degree view of the customer. This holistic perspective ensures that agents are not just addressing the immediate concern but are also anticipating future needs and offering solutions proactively.
Plus, feedback loops in the Philippines' customer care centers have become more robust. Regular feedback sessions, both with agents and customers, ensure a continuous cycle of learning and improvement. It's a testament to the industry's commitment to not just meet but exceed customer expectations.
In essence, customer care outsourcing to the Philippines is a masterclass in how to elevate service standards. By moving beyond traditional call metrics and embracing a more holistic, customer-centric approach, the country is setting new benchmarks for excellence.
As businesses globally seek to deepen customer relationships and foster loyalty, the Asian BPO powerhouse offers a blueprint. With its emphasis on genuine connections, proactive solutions, and continuous improvement, the Philippines' approach to customer care outsourcing is a beacon for all, signaling the path to true service excellence.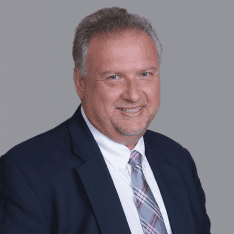 Co-CEO & CCO
US: 866-201-3370
AU: 1800-370-551
UK: 808-178-0977
j.maczynski@piton-global.com
Are you looking for an onshore, nearhsore, or offshore outsourcing solution? Don't know where to start? I am always happy to help.
Let's chat!
Best Regards,
John
Success in outsourcing isn't a matter of chance, but rather the result of a meticulously defined process, a formula that Fortune 500 companies have diligently honed over time. This rigor is a significant factor in the rarity of failures within these industry titans' outsourced programs.
Having spent over two decades partnering with and delivering Business Process Outsourcing (BPO) solutions to Fortune 500 clients, John possesses an in-depth understanding of this intricate process. His comprehensive approach incorporates an exhaustive assessment of outsourcing requirements, precise vendor sourcing, and a robust program management strategy.