Call Centre Services Philippines: Changing the Dynamics of Global Communication
In today's hyper-connected global marketplace, the bridge between a brand and its audience is primarily constructed through communication. Every conversation, whether it revolves around a query, a complaint, or a compliment, bears the weight of building or eroding brand trust. As organizations worldwide recognize the pivotal role of these customer interactions, the focus shifts towards delivering unparalleled call centre services. The Philippines, with its rich legacy in the BPO sector, has been at the forefront of this transformation, changing the dynamics of global communication.
The rise of the Philippines as a leading hub for call centre services is a confluence of several factors. Foremost, the nation's emphasis on education has produced a workforce fluent in English, with an accent-neutral tone. This linguistic capability, paired with a natural inclination for empathy and warmth, makes Filipino call centre representatives incredibly effective in fostering genuine connections.
But the country's prowess extends beyond just linguistic finesse. The technological evolution witnessed by the nation's call centre industry is commendable. Integrated with cutting-edge CRM systems, AI-driven analytics tools, and advanced cloud-based telephony, Philippine call centres ensure that every customer interaction is data-driven and strategically aligned with the brand's broader objectives.
The Asian nation's industry has also shown remarkable agility in adapting to the changing demands of the global business landscape. With the increasing significance of omnichannel communication, call centres in the Philippines have seamlessly integrated various platforms. Whether it's voice calls, chat support, email responses, or even social media engagement, the agents are trained to offer consistent and high-quality service across channels.
In addition, with the world becoming a 24/7 marketplace, the demand for round-the-clock support has skyrocketed. The Philippines, with its strategic geographical location, offers the advantage of covering multiple time zones. This ensures that businesses catering to a global clientele can offer real-time support irrespective of the hour.
Cost-effectiveness remains another driving factor. Outsourcing call centre services to the Philippines allows businesses to benefit from premium service quality without the heavy financial overheads of setting up and managing in-house call centres. This affordability, however, doesn't come at the cost of quality. Rigorous training protocols, continuous performance evaluations, and a culture of continuous improvement ensure that the service quality remains top-notch.
Plus, in an era where data security and customer privacy have taken centre stage, Philippine call centres have made significant investments in establishing secure infrastructures. Regular audits, adherence to global compliance standards, and advanced encryption tools ensure that every piece of customer information remains confidential.
In a nutshell, the Philippines' ascent as a global leader in call centre services is not merely due to cost or linguistic advantage. It is the culmination of technological prowess, operational excellence, and an unwavering commitment to elevating customer experiences. As the dynamics of global communication continue to evolve, the Philippines is poised to lead, shape, and redefine the contours of customer-brand interactions.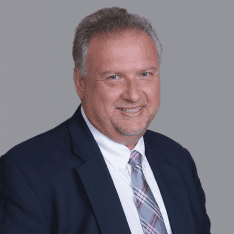 Co-CEO & CCO
US: 866-201-3370
AU: 1800-370-551
UK: 808-178-0977
j.maczynski@piton-global.com
Are you looking for an onshore, nearhsore, or offshore outsourcing solution? Don't know where to start? I am always happy to help.
Let's chat!
Best Regards,
John
Success in outsourcing isn't a matter of chance, but rather the result of a meticulously defined process, a formula that Fortune 500 companies have diligently honed over time. This rigor is a significant factor in the rarity of failures within these industry titans' outsourced programs.
Having spent over two decades partnering with and delivering Business Process Outsourcing (BPO) solutions to Fortune 500 clients, John possesses an in-depth understanding of this intricate process. His comprehensive approach incorporates an exhaustive assessment of outsourcing requirements, precise vendor sourcing, and a robust program management strategy.