Call Center Philippines: The Preferred Outsourcing Destination for Fortune 500s
The Philippines has cemented its reputation as the preferred outsourcing destination for Fortune 500 companies seeking to enhance their customer service and back-office operations. This status is underpinned by the nation's robust infrastructure, a highly skilled workforce, and a business environment that's conducive to growth and innovation in the call center industry.
The allure of the Philippines for the world's most successful corporations lies in its unique blend of competitive advantages. The Filipino workforce is renowned for its strong command of neutral-accented English and a cultural affinity with Western countries, making communication with global customers seamless and natural. This linguistic edge is complemented by a tradition of warm hospitality, which translates into customer service that goes beyond transactions to create genuine connections and positive experiences.
In addition, the country offers a cost-effective alternative to in-house operations without compromising on the quality of service. The economic value derived from outsourcing to the Philippines allows large corporations to allocate more resources toward innovation and strategic initiatives that drive their competitive advantage in the global marketplace.
The local government plays a pivotal role in maintaining the country's status as a top outsourcing destination, with policies that support the BPO industry, including tax incentives and investment in education. This ensures a continuous supply of well-educated professionals ready to meet the high standards expected by Fortune 500s.
Technological advancement is another cornerstone of the Philippine contact center industry's success. With state-of-the-art facilities and a commitment to staying abreast of the latest digital trends, Philippine BPOs are able to offer cutting-edge solutions. From cloud computing and artificial intelligence to omnichannel support, these technological integrations enable efficient and effective service delivery.
Scalability is a critical requirement for large corporations, and the offshore call center industry stands out for its ability to meet this demand. Whether it's ramping up operations to handle peak seasons or scaling down during quieter periods, outsourcing providers in the Philippines offer the flexibility and responsiveness that Fortune 500 corporations need.
The BPO industry's adherence to international standards in data security and privacy is a major draw for multinational corporations. Rigorous compliance with regulations such as GDPR and HIPAA ensures that customer data is handled with the highest level of security and confidentiality.
The strategic time zone allows for round-the-clock operations, which is essential for global businesses that need to provide 24/7 customer support. This capability ensures that customer service is uninterrupted and consistently available, regardless of where the customers are located.
Fortune 500 giants also value the operational excellence and continuous improvement ethos that Philippine call centers embody. With a focus on metrics-driven performance and quality assurance, these BPO providers are committed to delivering results that align with the strategic goals of their clients.
Call Center Philippines stands as the preferred outsourcing destination for Fortune 500s because of its strategic amalgamation of linguistic prowess, cost-effectiveness, governmental support, technological advancement, scalability, security compliance, and operational excellence. These factors combine to create an outsourcing ecosystem that is not only attractive but also reliable and sustainable, making it the top choice for the world's most successful companies.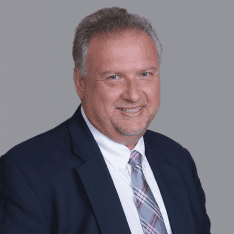 Co-CEO & CCO
US: 866-201-3370
AU: 1800-370-551
UK: 808-178-0977
j.maczynski@piton-global.com
Are you looking for an onshore, nearhsore, or offshore outsourcing solution? Don't know where to start? I am always happy to help.
Let's chat!
Best Regards,
John
Success in outsourcing isn't a matter of chance, but rather the result of a meticulously defined process, a formula that Fortune 500 companies have diligently honed over time. This rigor is a significant factor in the rarity of failures within these industry titans' outsourced programs.
Having spent over two decades partnering with and delivering Business Process Outsourcing (BPO) solutions to Fortune 500 clients, John possesses an in-depth understanding of this intricate process. His comprehensive approach incorporates an exhaustive assessment of outsourcing requirements, precise vendor sourcing, and a robust program management strategy.