Contact Centers Philippines: Elevating Outsourcing to the Next Level Today
The realm of outsourcing has undergone a seismic shift with the rise of call centers in the Philippines, which are now recognized as a driving force in taking business process outsourcing (BPO) to the next level. The Philippines has crafted a niche in the global market, offering next-level outsourcing solutions that cater to a diverse array of industries and operational needs.
The evolution of contact centers in the Southeast Asian outsourcing hub is marked by a strategic transition from traditional call handling to providing comprehensive customer engagement experiences. These centers are more than just outsourcing hubs; they are partners in innovation, customer satisfaction, and business growth. The adoption of advanced technologies, coupled with a deep-seated culture of hospitality, enables Philippine contact centers to deliver exceptional services that go beyond the expectations of traditional outsourcing.
One of the cornerstones of this transformation is the integration of digital technologies. Philippine contact centers employ sophisticated CRM systems, AI-driven chatbots, and omnichannel platforms that allow seamless interactions across various touchpoints. The use of these technologies ensures personalized and efficient customer journeys, making every interaction an opportunity to strengthen brand loyalty.
The highly skilled Filipino workforce is a key component in the success of these contact centers. With an education system that produces a large number of graduates each year, the country offers a steady supply of knowledgeable and trainable talent. The workforce's proficiency in English and a cultural affinity for Western customs provide an added advantage, particularly for businesses in English-speaking markets looking for empathetic customer service with a personal touch.
Cost efficiency remains a compelling reason for choosing the Philippines for outsourcing contact center operations. The competitive cost structure in the Philippines allows businesses to optimize their expenditure on customer service without compromising quality. This cost advantage becomes a strategic tool for companies, especially startups and small to medium-sized enterprises, to invest in innovation and core business strategies.
Operational scalability is another aspect where Philippine contact centers excel. They can swiftly adapt to the changing needs of businesses, scaling operations up or down in response to customer demand, market trends, or seasonal fluctuations. This flexibility is invaluable for businesses that need to stay agile in a rapidly evolving market landscape.
The strategic geographical location of the country, along with its modern telecommunications infrastructure, makes it an ideal base for 24/7 contact center operations. Businesses can rely on Philippine contact centers to provide uninterrupted customer service, ensuring that their end-users receive timely support regardless of time zone differences.
Data security and compliance with international standards are paramount in outsourcing, and call centers in the Philippines take this responsibility seriously. They adhere to strict data protection protocols and are compliant with regulations such as GDPR, ensuring that customer data is handled with the utmost care and confidentiality.
The government's active support of the BPO industry further strengthens the country's position as a leading outsourcing destination. Initiatives to improve internet connectivity, enhance data security laws, and provide training for BPO professionals create an ecosystem conducive to high-quality outsourcing services.
Contact centers in the Philippines have redefined outsourcing by offering next-level services that align with the contemporary needs of businesses. Through their commitment to technology, quality, cost efficiency, and customer-centricity, Philippine outsourcing providers are not just executing tasks; they are enhancing business models, driving customer satisfaction, and contributing to the strategic goals of global clients.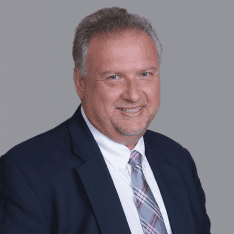 Co-CEO & CCO
US: 866-201-3370
AU: 1800-370-551
UK: 808-178-0977
j.maczynski@piton-global.com
Are you looking for an onshore, nearhsore, or offshore outsourcing solution? Don't know where to start? I am always happy to help.
Let's chat!
Best Regards,
John
Success in outsourcing isn't a matter of chance, but rather the result of a meticulously defined process, a formula that Fortune 500 companies have diligently honed over time. This rigor is a significant factor in the rarity of failures within these industry titans' outsourced programs.
Having spent over two decades partnering with and delivering Business Process Outsourcing (BPO) solutions to Fortune 500 clients, John possesses an in-depth understanding of this intricate process. His comprehensive approach incorporates an exhaustive assessment of outsourcing requirements, precise vendor sourcing, and a robust program management strategy.