Call Center Outsourcing Philippines: How to Avoid Falling into the Low-Cost Trap
Outsourcing to the Philippines has long been a strategic initiative for businesses around the world to gain cost efficiencies while maintaining high-quality customer service. However, the quest for the lowest cost can sometimes come with unforeseen pitfalls that may undermine the very savings a company seeks. Here's how to navigate the alluring yet potentially perilous path of cost-saving in call center outsourcing.
Understand the True Cost of Low Cost
Firstly, organizations need to understand what a low-cost offering could mean. The allure of significant cost-savings should always be weighed against the potential risks and downsides. For instance, low-cost providers might compromise on agent training, technology, or data security to keep their prices competitive, which can affect service quality and even expose businesses to significant risks.
Quality over Price
Choosing a vendor should never solely hinge on price. Quality, reliability, and expertise should be paramount. An experienced provider with a slightly higher cost may bring significantly more value by ensuring consistent, high-quality customer interactions, using advanced technology, ensuring data security, and having a trained workforce. This invariably translates to better customer experiences and, ultimately, loyalty.
Look at Long-term ROI
While an inexpensive option might seem financially attractive in the short term, the long-term return on investment (ROI) might not be as lucrative. A slightly pricier vendor that offers innovative solutions, utilizes the latest technologies, and provides ongoing training and development for its agents could provide a higher ROI in the long run by delivering superior customer service and driving customer satisfaction and loyalty.
Ensure Transparency
Always ensure transparency in pricing models. The detailed breakdown should be meticulously analyzed to comprehend where and how resources are utilized. A surprisingly low-cost option may have hidden charges, or it might be a teaser rate that will increase significantly after a certain period.
Comprehensive Evaluation
A comprehensive evaluation involves scrutinizing the potential vendors' infrastructures, capabilities, training programs, technologies, and security measures. Engage in thorough discussions, request case studies, and if possible, visit their facilities. It's pivotal to understand their working methodology, as this will be translated into the service your customers receive.
Expertise in Your Industry
An outsourcing provider should not only be adept at managing calls but also have expertise in your particular industry. Specialized knowledge and experience mean they can more effectively manage customer queries and issues, providing a better service overall.
Scalability and Flexibility
Ensure that the chosen vendor is capable of scaling services in accordance with your business needs. They must demonstrate flexibility and have the capabilities to adapt to your evolving requirements without significantly impacting the cost structure.
Customer Experience is Paramount
Remember, every interaction the outsourcing partner has with your customers reflects on your brand. Therefore, ensuring a high-quality customer experience should be the top priority. The negative repercussions of inferior customer service, due to choosing a low-cost, low-quality provider, could be far more costly in terms of damaged reputation and lost customers.
Develop a Holistic Strategy
Lastly, develop an outsourcing strategy that aligns with your organizational goals and customer expectations. Cost should be one factor among many, including quality, reliability, expertise, technology, and security, that influence the decision-making process.
While the Philippines offers lucrative options for call center outsourcing with its cost-effective solutions and high-quality customer service, businesses must be wary of falling into the low-cost trap. The focus should always lean heavily towards providing exemplary customer experiences, safeguarding brand reputation, and building customer loyalty, all of which are critical for sustainable success. The actual savings and benefits of outsourcing come from a strategic partnership that adds value far beyond mere cost-cutting.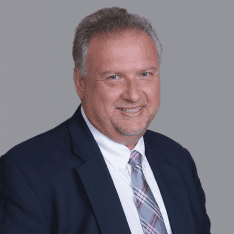 Co-CEO & CCO
US: 866-201-3370
AU: 1800-370-551
UK: 808-178-0977
j.maczynski@piton-global.com
Are you looking for an onshore, nearhsore, or offshore outsourcing solution? Don't know where to start? I am always happy to help.
Let's chat!
Best Regards,
John
Success in outsourcing isn't a matter of chance, but rather the result of a meticulously defined process, a formula that Fortune 500 companies have diligently honed over time. This rigor is a significant factor in the rarity of failures within these industry titans' outsourced programs.
Having spent over two decades partnering with and delivering Business Process Outsourcing (BPO) solutions to Fortune 500 clients, John possesses an in-depth understanding of this intricate process. His comprehensive approach incorporates an exhaustive assessment of outsourcing requirements, precise vendor sourcing, and a robust program management strategy.