Call Centre Outsourcing Philippines: The UK's Strategic Pivot to Superior Customer Service
In a world dominated by rapid digital transformations and heightened customer expectations, businesses constantly seek ways to enhance their customer service operations without breaking the bank. For many UK-based enterprises, the answer lies over 6,000 miles away: the Philippines.
For the UK, the Philippines is not a new business partner. Their historical ties have paved the way for seamless collaborations in various sectors. Yet, in the realm of call centre outsourcing, this partnership has been particularly transformative. The reasons are multifaceted.
Firstly, there's the undeniable advantage of cost. The UK's high operational costs, from salaries to infrastructural overheads, can put a strain on businesses, particularly SMEs. The Philippines, known for its cost-effective solutions, offers a reprieve without compromising on quality. UK companies can achieve up to 70% in cost savings, allowing them to redirect funds to core business activities or innovation.
Then, there's the language proficiency. Filipinos possess an exceptional command of the English language, with a neutral accent that is easily understood by UK customers. Their affinity for Western culture, partly due to historical connections and media consumption, ensures they can connect with UK customers on a cultural and emotional level. This cultural synergy is invaluable, leading to richer, more authentic interactions between agents and customers.
Additionally, the Philippine contact centre industry is renowned for its state-of-the-art infrastructure. Advanced technological tools, from CRM systems to AI-powered chatbots, align with global best practices. This ensures that UK businesses benefit from cutting-edge solutions, enhancing efficiency and customer satisfaction.
The time difference, rather than a hurdle, is leveraged as an advantage. With the Philippines operating on a time zone approximately eight hours ahead, UK businesses can offer round-the-clock customer support. This 24/7 service model, which might be expensive to implement domestically, becomes feasible and efficient with Filipino partners.
However, success in this venture is not guaranteed merely by geography or cost savings. It's crucial for UK enterprises to engage with reputable Philippine call centres, ensuring alignment in terms of quality, training, and service ethos. Regular communication, cultural training, and a commitment to mutual growth further solidify the partnership.
It's also noteworthy that the country, cognizant of its role as a global BPO leader, continually invests in its human capital. Rigorous training programmes, upskilling initiatives, and a focus on holistic employee well-being ensure that the country produces a workforce that is not only skilled but also passionate and committed.
The synergy between the UK and the Philippines in the call centre outsourcing domain is emblematic of a larger trend: the global quest for excellence in customer service. By partnering with the Philippines, UK businesses are making a strategic choice. They are choosing excellence, cost-effectiveness, and a partnership that transcends mere business transactions, rooting itself in shared successes and a commitment to global progress.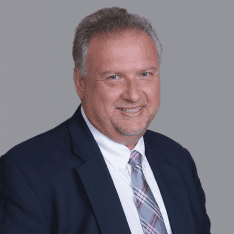 Co-CEO & CCO
US: 866-201-3370
AU: 1800-370-551
UK: 808-178-0977
j.maczynski@piton-global.com
Are you looking for an onshore, nearhsore, or offshore outsourcing solution? Don't know where to start? I am always happy to help.
Let's chat!
Best Regards,
John
Success in outsourcing isn't a matter of chance, but rather the result of a meticulously defined process, a formula that Fortune 500 companies have diligently honed over time. This rigor is a significant factor in the rarity of failures within these industry titans' outsourced programs.
Having spent over two decades partnering with and delivering Business Process Outsourcing (BPO) solutions to Fortune 500 clients, John possesses an in-depth understanding of this intricate process. His comprehensive approach incorporates an exhaustive assessment of outsourcing requirements, precise vendor sourcing, and a robust program management strategy.