How can you make your brand excel with great customer service?
Understand your customers
Empower your team
Provide VIP treatment
At present, the global market is all about customer-centric service. In a way, call centers in the Philippines shine in this regard.
It's all about a natural connection of a customer to a certain product, service or brand. Look around you, the best brands tend to be those that prioritize their customer's experience. The better it is, the greater the chance they'll come back for more.
For the BPO industry in general, a quote by Kevin Stirtz resonates the absolute goal of all call center agent. He said "Every contact we have with a customer influences whether or not they'll come back. We'll have to be great every time, or we'll lose them."
He emphasizes that every point of contact we have with customers will naturally make or break their perception of the company. As dramatic as it may sound, you have to make your customers fall in love with your products, service, and brand.
Making your brand lovable isn't easy, but there are a few things that you can do to get things started. Know more about it here!
Understand your Customers
Even the greatest customer service plan that you think of may fail to resonate with a specific group of people and that's okay. As a brand, you should be particular to your audience and consumers. Impressing them will not be as easy as providing great service. It should be specific,  intimate, and practical.
To achieve a deep understanding of your customers, you should start by creating accurate profiles of them. Keep in mind that personas are different from your target market. These are much more comprehensive and detailed. It would usually be comprised of almost every little detail that you are looking for in your customers.
The most common information included in these Personas is their Background, Demographics, Goals, Hobbies and Interests, Challenges, Objectives, Philosophies, and even Fears.
This will give you a clear profile of who you're going to interact with. This way, you would be able to design customer service practices that will not just satisfy them but leave them dumbfounded because of efficient and accurate customer experience.
Empower Your Team
There's nothing worse than letting a total amateur handle calls for difficult customers. That being said, there are agents who present mediocre services which can definitely affect how your consumers view your brand.
According to a report from Microsoft, about one in three people (30%) say. the most important aspect of customer service is "speaking with a knowledgeable and friendly agent."
This means that agents should be polite and kind to their customers, but they have to guarantee that they know what they're talking about. An agent that knows very little about the product or service that they're handling is probably one of the most frustrating ones to get because this leads to an unsatisfactory customer experience.
By making sure that your customer service team is equipped with everything they need (tools, skills, product and service knowledge), they would be able to provide the best kind of service that they possibly can.
Provide VIP Treatment
Customers believe that whatever brand it may be, they will always be serviced beyond what they expect because that's how it's supposed to be.
Keep in mind that when a customer is satisfied with the service that they got, they would be willing to tell up to three people about that experience—providing great word-of-mouth advertisement for your brand.
However, a dissatisfied customer will not hesitate to share the bad experience with at least 8 people, sometimes going so far as to post about it online. This will leave a bad review for your whole brand when it's seen by their social circle.
You will most definitely want to avoid dissatisfying customers with the service that you provide. The best way to do so is to treat every single one of your customers like VIPs. Show them you're willing to do whatever it takes to help them out. But keep in mind that you should also be firm with your limitations.
Key Takeaway
Your brand would be unable to shine without prime customer experience to back you up. Nowadays, it's all about how the public will perceive you. Because of that, the only way to truly stand out is to make your customers say and feel like you do.
Pander to your audience and never settle for mediocrity. Because when you start showing signs of inadequacies in the service that you provide, then you'll start having problems. Avoid these unfortunate circumstances by staying consistent and focusing on implementing the points mentioned above!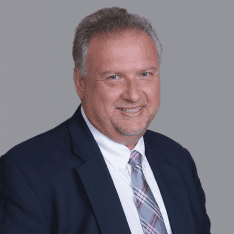 Co-CEO & CCO
US: 866-201-3370
AU: 1800-370-551
UK: 808-178-0977
j.maczynski@piton-global.com
Are you looking for an onshore, nearhsore, or offshore outsourcing solution? Don't know where to start? I am always happy to help.
Let's chat!
Best,
John.
Success in outsourcing isn't a matter of chance, but rather the result of a meticulously defined process, a formula that Fortune 500 companies have diligently honed over time. This rigor is a significant factor in the rarity of failures within these industry titans' outsourced programs.
Having spent over two decades partnering with and delivering Business Process Outsourcing (BPO) solutions to Fortune 500 clients, John possesses an in-depth understanding of this intricate process. His comprehensive approach incorporates an exhaustive assessment of outsourcing requirements, precise vendor sourcing, and a robust program management strategy.