Why is it important to actively listen?
It sets the standard for call center services
The power of empathy
Focus on customer experience
There is a reason why the Philippines is considered to be an industry leader when it comes to the BPO industry. Many people believe it is because of the culture that the people from Philippine call centers provide, while others believe it's in the way Filipinos live in general. Either way, what makes the BPO industry in the Philippines stand out is the talent and hospitality that a call center agent has.
Filipinos generally have a cheerful outlook in life. In the midst of trials and tribulations, you will almost always see smiles on their faces. This characteristic can also be felt in the way they talk to people. Aggression is rarely their default action because they prefer a friendlier and more hospitable approach.
In contact centers, this is much more visible through the way they interact with their callers. Not only are Filipino employees fluent when it comes to speaking English, but their relatively mixed culture helps them build confidence to interact with foreigners.
However, what truly sets them apart is their ability to listen. They do not stop at listening to a concern, they will also find out the context behind it to arrive at a suitable solution. Because of this, they're able to provide higher quality service, that anyone that doesn't actively listen can't bring.
A Standard for Call Center Services
Active listening is one of the most crucial skills that a person should have to be an effective representative. It's essential in every conversation that you'll be having with your customer. Without it, you won't be able to truly satisfy the requirements of your customers.
Keep in mind that a typical call starts like this:
A representative asks for the concern, and then the caller explains it all. Afterward, there should be an allowance of time for follow-up questions. At the end of this mini-interrogation, you'll have to provide an actionable solution, be it on your end or in theirs.
Failing to actively listen in a call centerin the Philippines will result in an inefficient solution. But if you are an active listener, you would be able to piece together the technical and personal concerns of the caller, all while considering the customer experience as a top priority.
The Power of Empathy
Around 60% of business problems are attributed to miscommunication. That includes the process of communication and interaction with customers. Lack of empathy can sometimes be too much for the caller especially if they're already in a heightened state of confusion and anger. The caller may also lose interest in the conversation because they can feel the lack of engagement in the conversation.
This causes callers to get mad, lose hope, and ultimately end the call. Empathy is important when it comes to an industry like a call center in the Philippines. And one of the few things that will enable representatives to feel this is by actively listening to their callers.
By actively listening, you're showing a genuine interest to put an effort into understanding their problem. It can be as simple as providing proper instructions, or even just indulging them in a pleasant conversation.
Through active listening, it would be easier for you to resolve the problem peacefully and smoothly. Remember, the purpose of having call center agents receive calls is to provide a personal touch to the service. If call center agents only follow scripts, they're not much better than automated call responses.
Focus on Customer Experience
Engagement should be all about the customer's experience. You have to give your full attention to them throughout the whole conversation. Actively listening to them means your mind won't wander around as you try to come up with a resolution to their concern. Keep in mind that whatever happens, you have to make sure that your customer experiences the best services that they can have.
Key Takeaway
At the end of the day, Philippine call centers are still part of the top echelon of the BPO industry. They make use of active listening in their every call, and in turn, create amazing and memorable experiences for their customers. That is why it is only right that call center agents are commended for their efforts to providing the best customer experience.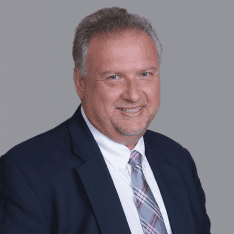 Co-CEO & CCO
US: 866-201-3370
AU: 1800-370-551
UK: 808-178-0977
j.maczynski@piton-global.com
Are you looking for an onshore, nearhsore, or offshore outsourcing solution? Don't know where to start? I am always happy to help.
Let's chat!
Best,
John.
Success in outsourcing isn't a matter of chance, but rather the result of a meticulously defined process, a formula that Fortune 500 companies have diligently honed over time. This rigor is a significant factor in the rarity of failures within these industry titans' outsourced programs.
Having spent over two decades partnering with and delivering Business Process Outsourcing (BPO) solutions to Fortune 500 clients, John possesses an in-depth understanding of this intricate process. His comprehensive approach incorporates an exhaustive assessment of outsourcing requirements, precise vendor sourcing, and a robust program management strategy.