BPO Philippines: Custom Solutions for Startups in a Fast-Paced Business World
The exhilarating journey of startups is one marked by vision, innovation, and agility. However, these ventures, brimming with potential, often grapple with the constraints of limited resources and the pressing need to scale efficiently. The Business Process Outsourcing (BPO) sector in the Philippines emerges as a formidable ally in this context, offering bespoke solutions tailored to the unique dynamics of startups.
Understanding the pulsating energy of startups and their innate need for flexibility, the BPO industry in the Philippines doesn't merely offer services—it provides strategic partnerships. These collaborations are crafted with an emphasis on adaptability, ensuring that as the startup evolves, the BPO services align seamlessly with its changing requirements.
For a startup, every resource saved can be redirected towards innovation and core business functions. By partnering with BPOs, startups can access a diverse pool of skilled professionals without bearing the overheads of full-time hires. Whether it's tech support, digital marketing, or data analytics, these services become accessible, allowing startups to maintain a lean operational model without compromising on quality.
Scalability, a paramount concern for startups, is addressed with finesse by the Philippine BPO sector. A startup on the brink of rapid expansion can seamlessly extend its customer support hours, ramp up its data processing capabilities, or diversify its digital marketing efforts, all without the daunting costs or logistical challenges of in-house expansion.
The technological edge provided by the BPO industry in the Philippines further amplifies the value proposition. Startups, often at the forefront of innovation, gain access to cutting-edge platforms, cloud solutions, and data-driven tools, ensuring they remain competitive and agile in a digital-first landscape.
But perhaps the most resonant chord is the cultural alignment. The local workforce, with their intrinsic commitment to excellence and a keen understanding of global business nuances, immerse themselves in the ethos of the startups they collaborate with. It's not just about task completion; it's about understanding the startup's vision and being a part of its journey.
In essence, the BPO landscape in the Philippines offers startups a strategic advantage, not just an operational one. In a world where startups need to move fast, adapt quicker, and constantly innovate, having a reliable, flexible, and skilled BPO partner can make all the difference.
As startups navigate the thrilling yet challenging waters of entrepreneurship, the BPO sector in the Philippines stands ready, not just as a service provider but as a collaborator, confidante, and catalyst, propelling these ventures towards their envisioned success.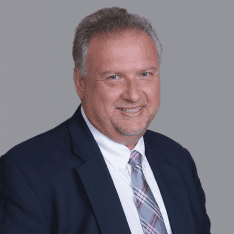 Co-CEO & CCO
US: 866-201-3370
AU: 1800-370-551
UK: 808-178-0977
j.maczynski@piton-global.com
Are you looking for an onshore, nearhsore, or offshore outsourcing solution? Don't know where to start? I am always happy to help.
Let's chat!
Best Regards,
John
Success in outsourcing isn't a matter of chance, but rather the result of a meticulously defined process, a formula that Fortune 500 companies have diligently honed over time. This rigor is a significant factor in the rarity of failures within these industry titans' outsourced programs.
Having spent over two decades partnering with and delivering Business Process Outsourcing (BPO) solutions to Fortune 500 clients, John possesses an in-depth understanding of this intricate process. His comprehensive approach incorporates an exhaustive assessment of outsourcing requirements, precise vendor sourcing, and a robust program management strategy.