Call Center Philippines: Custom Outsourcing Solutions for SMEs in a Competitive Marketplace
In the vibrant business arena, Small and Medium-sized Enterprises (SMEs) play a pivotal role, driving innovation and fueling economic growth. Yet, these enterprises, nestled between startups and large corporations, face a unique set of challenges, from scalability concerns to resource constraints. Positioned at this critical juncture, the call center industry in the Philippines emerges as an invaluable partner, offering SMEs tailor-made outsourcing solutions that echo their distinct needs and aspirations.
The call center landscape in the Philippines has, over the years, earned a reputation not just for its operational excellence, but also for its capacity to customize. Recognizing that SMEs have a business DNA different from larger corporations, the industry crafts solutions with a fine-tuned sensitivity to SME-specific challenges and growth trajectories.
Resource optimization sits at the heart of SME operations. Engaging with a local call center allows these businesses to leverage a vast pool of trained professionals without incurring the overheads and complexities of full-time recruitment. This model provides SMEs access to expertise in areas like customer support, tech assistance, and market outreach without diluting their focus from core business functions.
Further, in the rapidly changing global market, agility is not just an asset—it's a necessity. The flexibility offered by the call centers ensures that SMEs can swiftly scale operations up or down based on demand fluctuations, seasonal trends, or market shifts. This elasticity proves crucial, ensuring responsiveness without incurring unnecessary costs.
Integrating cutting-edge technology with human expertise, the call centers in the Philippines also arm SMEs with digital tools that might otherwise be out of reach due to budget constraints. Advanced CRM systems, AI-driven analytics, and omni-channel communication platforms become accessible, enabling SMEs to enhance their customer engagement strategies and derive actionable insights.
Beyond the tangible benefits, there's an intrinsic cultural alignment that underscores these partnerships. The Filipino work ethos, characterized by dedication, adaptability, and a genuine commitment to customer satisfaction, resonates strongly with the values of many SMEs. This cultural synergy ensures that outsourced operations don't feel external but rather an integrated extension of the enterprise.
In a nutshell, the call center industry in the Philippines offers SMEs more than just outsourced services—it provides strategic collaborations tailored to their unique dynamics. In a business landscape where SMEs must juggle growth ambitions with operational efficiency, these custom outsourcing solutions emerge as a strategic lever, propelling these enterprises toward sustainable success.
As SMEs continue to navigate the intricate dance of business expansion and operational optimization, the call center industry in the Philippines stands as a beacon, lighting the way with bespoke solutions that perfectly harmonize with their unique rhythm and pace.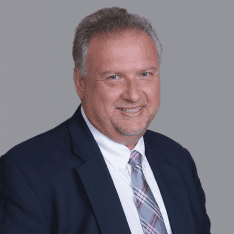 Co-CEO & CCO
US: 866-201-3370
AU: 1800-370-551
UK: 808-178-0977
j.maczynski@piton-global.com
Are you looking for an onshore, nearhsore, or offshore outsourcing solution? Don't know where to start? I am always happy to help.
Let's chat!
Best Regards,
John
Success in outsourcing isn't a matter of chance, but rather the result of a meticulously defined process, a formula that Fortune 500 companies have diligently honed over time. This rigor is a significant factor in the rarity of failures within these industry titans' outsourced programs.
Having spent over two decades partnering with and delivering Business Process Outsourcing (BPO) solutions to Fortune 500 clients, John possesses an in-depth understanding of this intricate process. His comprehensive approach incorporates an exhaustive assessment of outsourcing requirements, precise vendor sourcing, and a robust program management strategy.