Outsourcing contact center services can help companies improve their customer experience, reduce costs, and access specialized expertise. There are several types of contact center services that are commonly outsourced, including customer service, technical support, sales, lead generation, market research, back-office support, telemarketing, and collections.
The eight most frequently outsourced contact center services are:
Customer service: This includes handling customer inquiries and complaints via phone, email, or live chat. Outsourcing customer service can help companies improve their response times and provide better service to their customers.
Technical support: This includes providing assistance to customers with technical issues related to a company's products or services. Outsourcing technical support can help companies tap into specialized expertise and provide round-the-clock support to their customers.
Sales: This includes handling inbound sales inquiries and making outbound sales calls to potential customers. Outsourcing sales can help companies access a larger pool of sales talent and improve their sales results.
Lead generation: This includes generating qualified leads for a company's sales team through outbound calls or online forms. Outsourcing lead generation can help companies save time and resources and improve their lead conversion rates.
Market research: This includes conducting surveys or focus groups to gather insights on customer preferences and market trends. Outsourcing market research can help companies access specialized expertise and gather high-quality data more efficiently.
Back-office support: This includes non-customer-facing administrative tasks such as content moderation, accounting, HR, legal support, and marketing support. Outsourcing back-office support can help companies streamline their operations, reduce costs, and focus on their core business goals.
Telemarketing: This includes making outbound calls to potential customers to promote products or services. Outsourcing telemarketing can help companies access a larger pool of sales talent and improve their sales results.
Collections: This includes making outbound calls to customers to collect past-due payments. Outsourcing collections can help companies improve their recovery rates and reduce the burden on their in-house staff.
There are several reasons why companies may choose to outsource these services. One reason is cost: outsourcing can be more cost-effective than hiring and training a team of in-house agents. Additionally, outsourcing allows companies to access a global pool of talent and expertise, which can be especially useful if the company operates in multiple languages or regions. Outsourcing can also help companies scale their operations up or down quickly and efficiently in response to changing business needs.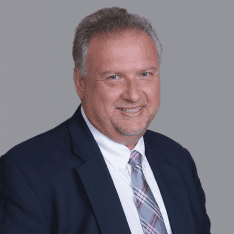 Co-CEO & CCO
US: 866-201-3370
AU: 1800-370-551
UK: 808-178-0977
j.maczynski@piton-global.com
Are you looking for an onshore, nearhsore, or offshore outsourcing solution? Don't know where to start? I am always happy to help.
Let's chat!
Best,
John.
Success in outsourcing isn't a matter of chance, but rather the result of a meticulously defined process, a formula that Fortune 500 companies have diligently honed over time. This rigor is a significant factor in the rarity of failures within these industry titans' outsourced programs.
Having spent over two decades partnering with and delivering Business Process Outsourcing (BPO) solutions to Fortune 500 clients, John possesses an in-depth understanding of this intricate process. His comprehensive approach incorporates an exhaustive assessment of outsourcing requirements, precise vendor sourcing, and a robust program management strategy.