"If you build a great experience, customers tell each other about that. Word of mouth is very powerful" –Jeff Bezos, Founder, and CEO of Amazon.com, Inc
Where it involves customers, the term satisfaction has always been involved. To anyone who has worked in the service industry, encountering dissatisfied customers is a challenge but getting an irate customer is something totally different.
The Irate Customer
An irate person is defined as someone being extremely angry, someone who is almost at the point of being uncooperative and demeaning. Those who have encountered irate people  can attest to this fact and the challenge of de-escalating the situation makes it even more difficult, but more of that later. Let us first discover how an irate customer came to be.
Irate Customer: The Making
At the time of purchase or subscription every, for the most part, customer are satisfied. They are happy with their new purchase. What most people do not know is that this is not the end of their relationship with the business because after care is also a vital part of any business transaction.
The image above shows the typically escalation of how a happy customer turns to frustrated customer then ultimately an irate customer. Let's look at them closely.
Face to Face Interaction:  Smiling interacts with you, happy to follow instructions and uses pleasantries.
On the Phone: Verbal nods are heard, answers  questions politely, sometimes even tells you a story, responds to your rapport  building efforts and uses pleasantries.
The happy customer is:
Satisfied with his/her purchase
Content with his/her decision
Gives full cooperation to close the sale.
The Frustrated Customer:
Face to Face Interaction:  Does not smile, uses sarcasm to answer questions, hesitant to cooperate, does not want to wait
Phone Interaction: Voice is bordering on angry, uses sarcasm to answer questions,        shuts down your attempts to build rapport, and does not trust that easily.
The frustrated customer is:
Not satisfied with the current or previous service he/she received
Must have been passed through multiple people to try and resolve his/her issues
Questions your product knowledge
Asks for a supervisor to confirm resolution given.
Some sighs will be heard over the phone when asked to do something to resolve issue.
The Irate Customer
Face to Face Interaction: Angry expression, shouts to make his/her point, sometimes points a finger at you, threats are uttered and readily cancels his/her service.
Phone Interaction: Uses cursive words, shouts to make his/her point, demands to speak to a supervisor and most of the time bangs the phone down when requests are not granted.
The irate customer is:
Someone who has been passed around different departments without getting a resolution.
Someone who has issues that have happened over and over again.
Someone who has not been treated right.
In the customer service world in call centers in the Philippines, many have dealt with the proverbial irate customer. So how does a customer service associate factor in all these? Let me show you how:
YOU: The Customer Service Associate:
A customer care associate plays an important role in every customer interaction. From the point of sales to after sales care the associate is a vital part of it along the way.  Here is how the customer service associate keeps a customer happy along the way.
During sales:
Uses pleasantries
Uses customer names to establish a relationship
Builds rapport or small talk to make the customer feel at ease.
Knows everything there is to know about the product to help the customer understand product benefits.
When a customer is frustrated/irate:
Knows how to listen first before talking or letting the customer vent out.
Gets vital information to find the root cause of the issue
Uses words that assure customer like "I will personally take care of this issue and get back to you with a resolution, kindly hold the line please".
Never says "I don't know" or "I'm not sure". A customer service associate is on top of everything this includes extensive product knowledge and resolution.
Knows how to empathize and console customer frustration.
Understands that un-pleasantries are not directed towards him/her.
You see, a good customer service associate does his/her job well, but a great associate goes over and beyond their set duties to make the customer happy. It is the great customer service associate who understands that it is him/her that can make the customer happy; it is him/her that can turn a frustrated or irate customer content and loyal to the product or service he/she is handling.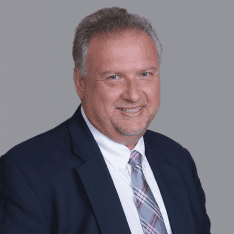 Co-CEO & CCO
US: 866-201-3370
AU: 1800-370-551
UK: 808-178-0977
j.maczynski@piton-global.com
Are you looking for an onshore, nearhsore, or offshore outsourcing solution? Don't know where to start? I am always happy to help.
Let's chat!
Best Regards,
John
Success in outsourcing isn't a matter of chance, but rather the result of a meticulously defined process, a formula that Fortune 500 companies have diligently honed over time. This rigor is a significant factor in the rarity of failures within these industry titans' outsourced programs.
Having spent over two decades partnering with and delivering Business Process Outsourcing (BPO) solutions to Fortune 500 clients, John possesses an in-depth understanding of this intricate process. His comprehensive approach incorporates an exhaustive assessment of outsourcing requirements, precise vendor sourcing, and a robust program management strategy.