In an era of rapid digitization and changing consumer habits, retail companies are increasingly embracing technology to revolutionize their operations and customer experiences. Retailtech, a new genre of technology that blends traditional retail with cutting-edge tech solutions, has thus emerged as a major trend. At the forefront of this revolution is the Philippines, emerging as a critical hub for business process outsourcing (BPO).
Decoding RetailTech
RetailTech encapsulates the use of technologies like artificial intelligence (AI), machine learning (ML), big data analytics, and the Internet of Things (IoT) in retail operations. These technologies are leveraged to automate processes, enhance decision-making, personalize customer experiences, and ultimately, drive business growth.
Retail technology solutions span various facets of retail operations such as supply chain management, inventory management, customer relationship management (CRM), sales and marketing, eCommerce, and omnichannel retailing.
Why the Philippines?
Skilled Workforce
The Philippines boasts a large, skilled, and tech-savvy workforce, a considerable portion of which is proficient in English, giving it a competitive edge in the BPO industry. Moreover, the workforce's adaptability and eagerness to learn new skills are key enablers in the rapidly evolving e-commerce space.
Robust Digital Infrastructure
The digital infrastructure in the country, characterized by high-speed internet connectivity and widespread cloud adoption, is conducive to technology-intensive front- and back-office operations. The continued investments in improving this digital infrastructure make the country a reliable outsourcing destination.
Government Support
The Philippine government has been proactive in fostering a supportive environment for the BPO industry. This includes initiatives like tax incentives for outsourcing companies, infrastructure development, and skills training programs.
RetailTech Services Outsourced to the Philippines
The Philippines offers a wide range of RetailTech BPO services, varying in complexity and technological sophistication:
Customer Support: Companies leverage Philippine contact centers for multilingual, 24/7 customer support across various channels, including voice, chat, email, in-app, IVR, and social media.
E-commerce Support: This includes managing product listings, order processing, returns management, and eCommerce customer support.
Data Analytics: Retailers are outsourcing data analytics to glean insights from consumer data and inform decision-making. This includes predictive analytics for forecasting demand, identifying purchasing patterns, and personalizing marketing efforts.
Supply Chain Management: BPOs provide support for logistics management, inventory tracking, vendor management, and order fulfillment.
Virtual Assistance: Retailers outsource tasks such as calendar management, email management, social media management, and more to virtual assistants.
AI-based Services: More sophisticated services include AI-powered chatbot services, sentiment analysis, and AI-enhanced personal shopping assistance.
Future Trajectory of Retailtech BPO in the Philippines
The e-commerce industry is poised for further digital transformation, offering tremendous growth opportunities for BPOs specializing in retail support services. However, to fully capitalize on these opportunities, the country needs to continuously invest in upskilling its workforce, bolstering its digital infrastructure, and fostering an environment that nurtures innovation.
Retailers are looking for partners who can help them navigate the complexities of the digital landscape and deliver superior customer experiences. In this context, the Philippines, with its unique blend of human and technological resources, is ideally positioned to cater to the evolving BPO needs.
The future will undoubtedly see the Philippines cement its position as a global retailtech outsourcing hub, driving the retail industry's digital transformation journey.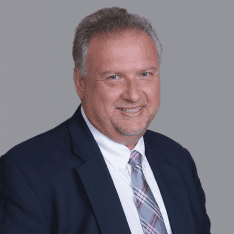 Co-CEO & CCO
US: 866-201-3370
AU: 1800-370-551
UK: 808-178-0977
j.maczynski@piton-global.com
Are you looking for an onshore, nearhsore, or offshore outsourcing solution? Don't know where to start? I am always happy to help.
Let's chat!
Best,
John.
Success in outsourcing isn't a matter of chance, but rather the result of a meticulously defined process, a formula that Fortune 500 companies have diligently honed over time. This rigor is a significant factor in the rarity of failures within these industry titans' outsourced programs.
Having spent over two decades partnering with and delivering Business Process Outsourcing (BPO) solutions to Fortune 500 clients, John possesses an in-depth understanding of this intricate process. His comprehensive approach incorporates an exhaustive assessment of outsourcing requirements, precise vendor sourcing, and a robust program management strategy.