Navigating the complex web of today's retail landscape calls for astute technological integration and exceptional customer service. More businesses are recognizing the advantage of RetailTech outsourcing, with one locale emerging as the dynamic hub: the Philippines. This piece highlights the pivotal role the Philippines plays in offering front and back-office solutions.
In the rapidly evolving retail industry, the importance of harnessing the right technology cannot be overstated. RetailTech refers to the blend of technological solutions designed to optimize retail operations. From customer-facing activities (the 'front office') such as sales and customer service, to 'back-office operations like inventory management and logistics, RetailTech is revolutionizing the way retailers operate.
A key strategy being adopted by retail firms is outsourcing these operations. It's not just about cost-effectiveness; the true value lies in gaining access to a skilled talent pool and state-of-the-art technology without heavy upfront investments. RetailTech outsourcing provides an avenue to acquire expertise that would be expensive and time-consuming to develop in-house.
The nation standing out in this regard is the Philippines. Known for its competitive English-speaking workforce, this Southeast Asian nation offers high-quality service at an affordable rate. Notably, it hosts several multinational BPO (Business Process Outsourcing) companies specializing in retail technology services. The BPO industry here, fueled by the country's robust digital infrastructure, is burgeoning. Consequently, retailers worldwide are choosing the Philippines as their preferred outsourcing partner.
For front-office operations, businesses require empathetic communication with customers and strategic sales techniques. Companies are drawn to the high literacy rate and strong customer service orientation in the Philippines. The warm, hospitable nature of its workforce translates into exceptional customer interactions, enhancing brand image and customer loyalty.
On the other hand, back office functions are just as crucial, if not more. These behind-the-scenes operations ensure the smooth running of retail firms. Inventory management, accounting, HR, logistics – all require a high level of accuracy and efficiency. The unique blend of technical know-how and attention to detail of the local workforce is unparalleled.
For retail businesses grappling with the challenges of the digital age, aligning with a trusted outsourcing partner can be a game-changer. One factor that makes the Philippines stand out is its commitment to innovation and continuous improvement. Its outsourcing firms invest heavily in cutting-edge RetailTech, training their employees to leverage these tools effectively. The result? A workforce adept at using the latest technology to streamline operations and enhance customer experiences.
Moreover, the BPO industry in the Philippines is fortified by strong government support. Regulatory frameworks encourage foreign investment, and continuous efforts to upgrade digital infrastructure underpin the industry's exponential growth. These factors coalesce, making the nation a dependable partner for RetailTech outsourcing.
The Philippines' ability to offer comprehensive RetailTech outsourcing services – from front-office customer engagement to back-office logistics and inventory management – has solidified its position on the global stage. But it's not just about providing a service. It's about building relationships, understanding clients' unique needs, and working collaboratively to exceed expectations.
Through a combination of government support, technological adeptness, and a workforce marked by its skill and hospitality, this nation is redefining RetailTech outsourcing. Businesses seeking to streamline operations, increase efficiency, and enhance customer relationships need look no further.
As we look towards the future of retail, the Philippines is a nation to watch. This Pacific gem, offering both front and back-office solutions, is poised to lead the charge in the world of RetailTech outsourcing.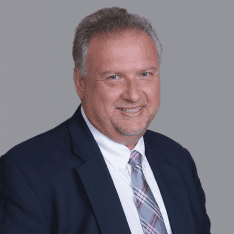 Co-CEO & CCO
US: 866-201-3370
AU: 1800-370-551
UK: 808-178-0977
j.maczynski@piton-global.com
Are you looking for an onshore, nearhsore, or offshore outsourcing solution? Don't know where to start? I am always happy to help.
Let's chat!
Best,
John.
Success in outsourcing isn't a matter of chance, but rather the result of a meticulously defined process, a formula that Fortune 500 companies have diligently honed over time. This rigor is a significant factor in the rarity of failures within these industry titans' outsourced programs.
Having spent over two decades partnering with and delivering Business Process Outsourcing (BPO) solutions to Fortune 500 clients, John possesses an in-depth understanding of this intricate process. His comprehensive approach incorporates an exhaustive assessment of outsourcing requirements, precise vendor sourcing, and a robust program management strategy.