What are the benefits of promoting teamwork in a call center?
Improved Communication
Efficient Process
Shared Learning
Improved Sense of Responsibility
Teamwork is an essential element in any workplace in the Philippines, call centers included. Like a well-oiled machine, a team that works together in harmony is a team that is able to accomplish tasks efficiently on a regular basis, while also fostering healthy relationships with their peers.
Efficiency is what every company aims for. This is why a lot of organizations invest in elaborate and comprehensive team building programs and workshops to help train their employees to work well with their respective groups. With numerous benefits that help a company grow and provide quality services, here are other reasons why promoting teamwork is important for any company in the Philippines, especially call centers.
Benefits of Promoting Teamwork
Teamwork is essential in almost any aspect of life, whether it be in sports or in the workplace. In a call center, the immensely fast pace of the work environment means that everyone must learn to perform well together in a short period of time and be able to accomplish tasks and generate the best results. With the right skills and training, you will be able to reap the benefits of good teamwork and provide the best experience for every employee. Here are the benefits of strengthening teamwork in the workplace.
Improved Communication
Communication is key when it comes to developing and improving teamwork in an organization. Cultivating proper communication skills will allow teams to be able to relay information to one another seamlessly, enabling them to perform their designated tasks in a most efficient manner. In a call center in the Philippines, communication is of the essence as call center agents not only have to communicate with their customers, but also with their team leaders. Streamlining conversations lets your employees make quick decisions and adjustments as they work. This is why training them in honing their communication skills is necessary, as it would help them provide quality service to their customers and ensure that they are able to convey information properly.
With the high pressure and fast-paced nature of today's workplace, having well-trained communication skills and developing a team dynamic makes a big difference when it comes to delivering quality results. Good communication shines through tough times at work, allowing teams to overcome obstacles that might come their way.
Efficient Process
Nurturing a well-developed team dynamic not only allows your employees to communicate well with each other, but also make processes at work proceed smoother than before. This can mean that teams would be able to finish tasks ahead of time or perform even more tasks beyond their daily workload. Teamwork makes processes function like a finely-tuned engine, only stopping when the workday ends.
Call centers are required to accomplish tasks with speed and accuracy in mind. A team that is focused and cooperative would be able to accomplish tasks in no time and beating deadlines while keeping their composure during the day.
Shared Learning
Working as a team is not only about finishing tasks and improving overall work efficiency, but it is also about cooperation and learning from each other. Being part of a team means having empathy for every member, providing each other with a proper support system during tough stretches at work. This also allows each member to understand and learn from each other. This shared learning allows teams to acquire new skills from one another, while also learning new things together through their experiences at work.
In a call center, retaining knowledge and acquiring new skills is crucial in ensuring that customers would be informed with accurate information. Having a team that shares information with each other allows for better synergy. Everyone is well-informed of the various tasks that they have to accomplish so that they can perform at their best.
Improved Sense of Responsibility
Becoming a part of an organization means that you have a new responsibility of not only working well with your group but also sharing a common goal that you will all work towards accomplishing. This provides every member with an empowered sense of purpose towards performing their best and uniting together. Fostering good teamwork also helps improve the motivation of every member of the team, enhancing the dynamic further, and developing a healthy relationship that builds trust and cooperation.
Another effective method of developing good teamwork is delegating tasks to each member. This not only enhances their sense of responsibility, but it also helps them improve their performance, and aid the team in their own way.
Key Takeaway
Teamwork helps move things forward, which is why having the proper platform and program to develop it will only help generate better results for your company. In a high-pressure work environment like a call center, having great teamwork will help accomplish more goals much faster, while helping create the best work environment.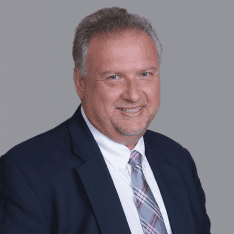 Co-CEO & CCO
US: 866-201-3370
AU: 1800-370-551
UK: 808-178-0977
j.maczynski@piton-global.com
Are you looking for an onshore, nearhsore, or offshore outsourcing solution? Don't know where to start? I am always happy to help.
Let's chat!
Best,
John.
Success in outsourcing isn't a matter of chance, but rather the result of a meticulously defined process, a formula that Fortune 500 companies have diligently honed over time. This rigor is a significant factor in the rarity of failures within these industry titans' outsourced programs.
Having spent over two decades partnering with and delivering Business Process Outsourcing (BPO) solutions to Fortune 500 clients, John possesses an in-depth understanding of this intricate process. His comprehensive approach incorporates an exhaustive assessment of outsourcing requirements, precise vendor sourcing, and a robust program management strategy.