All the cards are on the table and indications are clear that the Philippines has stepped on the gas and is well on its way of perhaps surpassing its BPO target revenue of $12 billion in 2011. Based on recent industry figures, the country generated $9 billion revenues in 2010 for voice-related services alone. For the entire industry, the target was $9.4 billion last year.
This year's revenue target, indeed, appears highly achievable based on historical data.
Notably, the past performance of voice-related BPOs in the country has been quite dramatic. Percentage-wise, its 2010 revenue take represents a 30 percent leap in revenues during the last five years. With this feat, the Philippines has emerged as the world's leading call-center service provider, toppling the erstwhile leader, India.
A significant increase in manpower has also been noted as another strong indicator of the unprecedented boom in the Philippine BPO industry which has now grown to be the private sector's largest job generator. Manning for its voice-related service sector hit an estimated 530,000 last year, a level that is more than twice the 240,000 full-time call-center employees in 2006 when the country was starting to make waves in the global outsourcing market.
Full-time equivalents in non-voice BPOs last year was already above the 200,000 mark. Combined with the call-center employee figures in 2010, this clearly indicates that the industry has very well exceeded its year-end employment target of 550,000 jobs. It also shows that industry expectations that BPO total headcount for 2011 will hit the 700,000 level have already been surpassed and the estimate needs to be revised upward.
Even brighter years are surely looming up ahead on the horizon for the Philippines BPO offshore service companies. In one industry reading, as much as 60 percent of those polled said that they will either scale up or expand beyond their current delivery capabilities. Many of these companies are inclined to add more processes with the same functions while the rest are gearing up to service a greater number of locations and install additional functions.
This aggressive stance, undoubtedly, is backed by the high regard that the Philippine offshore BPO providers have established in the world market. Based also on a worldwide survey, service buyers are nearly one in saying that their reasons for choosing the Philippines is because of its talents (88%) that are almost custom fit for their needs. The country's established strength in its infrastructure (75%), per the survey, comes in as another growth-driver that can definitely sustain the current Philippine BPO bonanza well into the future.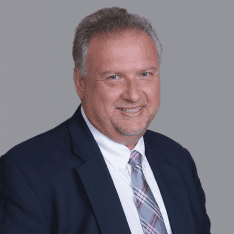 Co-CEO & CCO
US: 866-201-3370
AU: 1800-370-551
UK: 808-178-0977
j.maczynski@piton-global.com
Are you looking for an onshore, nearhsore, or offshore outsourcing solution? Don't know where to start? I am always happy to help.
Let's chat!
Best,
John.
Success in outsourcing isn't a matter of chance, but rather the result of a meticulously defined process, a formula that Fortune 500 companies have diligently honed over time. This rigor is a significant factor in the rarity of failures within these industry titans' outsourced programs.
Having spent over two decades partnering with and delivering Business Process Outsourcing (BPO) solutions to Fortune 500 clients, John possesses an in-depth understanding of this intricate process. His comprehensive approach incorporates an exhaustive assessment of outsourcing requirements, precise vendor sourcing, and a robust program management strategy.