In today's highly competitive business world, a company must continually take on different strategies to survive and keep ahead of competition.
One such strategy is outsourcing certain business processes such as contact center operations to offshore destinations like the Philippines. By utilizing local BPO services, companies gain a partner whose goal is to help them acquire new customers and keep existing ones loyal and satisfied through quality customer service.
Offshore call centers in the Philippines provide diverse customer relationship and contact center management services that align with a client's business objectives.
Customer Service/Customer Support
Back office processes providers realize that in delivering customer service, a company must strike a balance between providing superior quality customer service and maintaining the cost of call resolution to a minimum.
They accomplish this challenging task by ensuring that their agents are able to answer and resolve all calls at the fastest time possible without sacrificing quality.
The combination of speed and quality is the key to a successful delivery of all offshore contact center services, whether the account is for inbound call handling or email resolution. The faster agents answer calls, provide support or resolve issues, the higher the customer satisfaction level and the lower the costs.
This is why offshore call center in the Philippines see to it that only skilled individuals pass the recruitment process and that these individuals who are to become representatives receive complete and proper training in order to deliver quick and quality resolution to customer needs.
Utilizing the latest technology in telephony and computers in the delivery of call center providers is also necessary.
Quality companies reflect the commitment of Filipino service providers in resolving the simplest customer inquiry to the most challenging customer issue to meet the ultimate goal of securing sales, gaining customers and satisfying customers.
Offshore call centers in the Philippines cater to an array of industries including banking or finance, computers, IT, telecommunications, retail and other industries.
Any business can benefit from call center providers such as those with extensive product or service offerings but limited staff to respond to customer inquiries or those that are seeking to reduce hold time for customers to improve service and prevent lost sales.
Working with offshore call center in the Philippines is also a cost-effective and efficient way of providing round the clock customer service without straining company resources.
Inbound Sales
Inbound sales and order taking are also some of the typical service in the call center providers, which help businesses to respond to product and service inquiries from potential buyers. Having a live person answer customer sales calls is a major factor in increasing sales. Most people lose interest in a sale when they have to wait, or are on hold for too long or when a voicemail system always answers their calls.
Additionally, outsourcing vendors that handle sales account give their agents extensive sales training in order to identify the up-selling and cross-selling opportunities during a sales call.
Market Research Services
Understanding customers is critical to the success of any business and this is why marketing research is an essential task. In this particular field, there are several services available to meet various business needs.
Agents often initiate calls to businesses or households to gain insight into the market often through quick surveys with relevant contacts, which may be potential customers or existing customers.
Appointment Setting Services
For businesses with long lead lists, appointment setting is very important in order to filter the list and provide the client's internal sales team with appointments only from interested parties, thus, improving productivity and sales results.
To learn more about our industry-specific BPO capabilities please contact us by calling +1-310-844-7805 or by filling out our inquiry form. We look forward to hearing from you.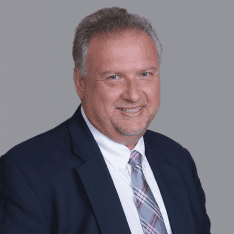 Co-CEO & CCO
US: 866-201-3370
AU: 1800-370-551
UK: 808-178-0977
j.maczynski@piton-global.com
Are you looking for an onshore, nearhsore, or offshore outsourcing solution? Don't know where to start? I am always happy to help.
Let's chat!
Best,
John.
Success in outsourcing isn't a matter of chance, but rather the result of a meticulously defined process, a formula that Fortune 500 companies have diligently honed over time. This rigor is a significant factor in the rarity of failures within these industry titans' outsourced programs.
Having spent over two decades partnering with and delivering Business Process Outsourcing (BPO) solutions to Fortune 500 clients, John possesses an in-depth understanding of this intricate process. His comprehensive approach incorporates an exhaustive assessment of outsourcing requirements, precise vendor sourcing, and a robust program management strategy.