The growth of outsourcing trend continues to favor local back office solutions vendors. Working with these vendors gives business the benefit of reduced operating costs because of their significant cost advantage over most competitors. Offshoring remains a viable option for any size of business that is looking to increase productivity and revenue.
Many American contact centers have already decided to expand their presence here, driven by the opportunity to reduce expenses by up to 60 percent. Some of the largest back office services providers are based in the United States.
Currently, five of the top six North American contact center leaders already have established their operations in the country. The management team of these US based contact centers are seasoned professionals who saw the value of bringing their operations to the country.
The last five years have truly been successful for the local BPO sector, whether homegrown or foreign-based. Demand for offshore contact center outsourcing vendors from the Philippines grew, as enterprises looked for ways to manage their activities as efficiently as possible.
The industry today boasts of over 600 offshore vendors from just 20, a few years back.
Trend
Industry players and analysts expect this trend of growth to continue, as international companies increasingly decide to move their contact center operations to gain cost savings, and stay competitive.
In 2006, offshore contact center outsourcing vendors from the Philippines expanded their service offerings and acquired new clients and experts say this business expansion will go on well into the next year. Outsourcing firms will further develop optimized and integrated contact center solutions to provide services at even lower costs.
Keeping Employees
As agent attrition rates increase in contact centers worldwide, local BPO solutions maintain their relatively low employee turnover rate giving it a definite advantage over other overseas locations where attrition is high.
Business clients find call center companies an ideal service provider because not only does the country have a large pool of educated English-speaking agents but also these agents comprise one of the most loyal work force.
Employee loyalty is very important to any business or contact center for that matter. High attrition results in increased expenses. Offshore contact center outsourcing vendors from the Philippines work hard to ensure that employees receive good compensation and other incentives to keep employee motivation high. They encourage career development of agents and help provide many opportunities for them to achieve their career goals.
Forecast
As global companies respond to tough competition by outsourcing this brings about many new opportunities for local contact centers. The increase in demand will also drive more innovation in service offerings and capabilities as call center companies look to provide the most effective and efficient contact center solutions to their clients.
As the global call center industry has seen numerous mergers and acquisitions in recent years, experts predict more of these strategic moves to happen in 2007. There will be more alliances between firms in the country in order to offer more value-added service solutions to clients. More North American contact center firms will expand their presence locally to follow early movers and gain the same benefits they are getting.
While the North American market will continue to be the biggest source of business offshore contact center outsourcing vendors from the Philippines, enterprises from other parts of the world such as Europe, Australia and Canada will increase their business activities in the country to contribute more growth to the local contact center industry.
To learn more about our industry-specific BPO capabilities please contact us by calling +1-310-844-7805 or by filling out our inquiry form. We look forward to hearing from you.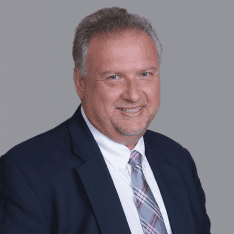 Co-CEO & CCO
US: 866-201-3370
AU: 1800-370-551
UK: 808-178-0977
j.maczynski@piton-global.com
Are you looking for an onshore, nearhsore, or offshore outsourcing solution? Don't know where to start? I am always happy to help.
Let's chat!
Best,
John.
Success in outsourcing isn't a matter of chance, but rather the result of a meticulously defined process, a formula that Fortune 500 companies have diligently honed over time. This rigor is a significant factor in the rarity of failures within these industry titans' outsourced programs.
Having spent over two decades partnering with and delivering Business Process Outsourcing (BPO) solutions to Fortune 500 clients, John possesses an in-depth understanding of this intricate process. His comprehensive approach incorporates an exhaustive assessment of outsourcing requirements, precise vendor sourcing, and a robust program management strategy.