Call centre outsourcing has become a popular trend in recent years, especially among small and medium-sized enterprises (SMEs) that are looking to improve their customer service operations while keeping costs low. One of the most popular destinations for contact centre outsourcing is the Philippines, which has become a hub for the industry due to its highly skilled and dedicated workforce, lower costs, and strong culture of customer service.
One of the key advantages of outsourcing to the Southeast Asian nation is access to a large pool of highly skilled and dedicated workers. The Philippines is home to a large number of English-speaking professionals who have been trained in the latest customer service technologies and techniques. This means that SMEs can rely on the country to provide a high level of customer service, regardless of their size or industry. Furthermore, the country's workers are known for their friendliness, patience, and understanding, making them ideal for customer-facing roles. This strong culture of customer service is a result of the nation's long history of working in the outsourcing industry, and it is one of the main reasons why the country has become a hub for contact centre outsourcing.
Another key advantage of outsourcing is lower costs. The cost of labour in the country is significantly lower than in many other developed countries, meaning that SMEs can save a substantial amount of money by migrating their call centre operations to the Philippines. The Philippine government also offers a range of incentives to companies that set up operations in the country, including tax breaks, subsidies, and support for the training and development of their workers. This makes the Asian BPO powerhouse an attractive destination for SMEs looking to reduce their costs while improving their customer service operations.
Apart from cost savings and access to a highly skilled workforce, outsourcing to the Philippines can also help SMEs improve their customer satisfaction. By having a dedicated team of customer service professionals in the country, SMEs can ensure that their customers receive prompt and efficient service, regardless of the time of day or day of the week. This is especially important for SMEs that operate in multiple time zones, as it enables them to provide 24/7 customer service without having to invest in expensive in-house solutions.
The Philippines has also invested heavily in its infrastructure, including telecommunications and power, to support the growth of the outsourcing industry. This means that companies that choose to outsource their contact centre operations can be confident that they will have access to the technology and resources they need to provide a high level of customer service. Manila, the nation's capital city, is home to a large number of world-class outsourcing providers that offer state-of-the-art equipment and amenities, making it a comfortable and attractive place for workers to be based.
Contact centre and business process outsourcing to the Philippines can be a game changer for struggling SMEs. By providing access to a highly skilled and dedicated workforce, lower costs, improved customer satisfaction, and a supportive business environment, the country has become a popular destination for SMEs looking to outsource their call centres. With its focus on customer service, the Philippines is well-positioned to help SMEs overcome their customer service challenges and grow their businesses.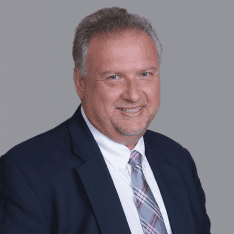 Co-CEO & CCO
US: 866-201-3370
AU: 1800-370-551
UK: 808-178-0977
j.maczynski@piton-global.com
Are you looking for an onshore, nearhsore, or offshore outsourcing solution? Don't know where to start? I am always happy to help.
Let's chat!
Best,
John.
Success in outsourcing isn't a matter of chance, but rather the result of a meticulously defined process, a formula that Fortune 500 companies have diligently honed over time. This rigor is a significant factor in the rarity of failures within these industry titans' outsourced programs.
Having spent over two decades partnering with and delivering Business Process Outsourcing (BPO) solutions to Fortune 500 clients, John possesses an in-depth understanding of this intricate process. His comprehensive approach incorporates an exhaustive assessment of outsourcing requirements, precise vendor sourcing, and a robust program management strategy.