Contact Centre Outsourcing Philippines: Bridging the Gap for UK Enterprises
In the vast arena of global outsourcing, the Philippines has long been a beacon, particularly in the realm of contact centre services. As UK businesses increasingly turn towards outsourcing to fortify their operations and boost customer engagement, the Philippines emerges as an advantageous partner, offering a unique blend of talent, cost efficiency, and cultural compatibility.
Historically, the UK and the Philippines share a profound linguistic bond, largely stemming from the Philippines' colonial history. As a result, Filipinos possess a commendable fluency in English, but more importantly, an understanding of its nuances, making communication smoother and more genuine. This linguistic advantage ensures that customer interactions are not just transactions but resonate with warmth and empathy, vital for brand loyalty and customer retention.
Besides language, the Southeast Asian nation offers a workforce that understands the subtleties and intricacies of the UK market. This insight stems not only from rigorous training modules tailored to the UK demographic but also from a natural affinity towards Western culture. The exposure to British media, sports, and entertainment ensures that Filipino contact centre agents can swiftly discern and address the unique requirements and expectations of UK customers.
Cost efficiency has always been a prime driver for outsourcing, and the country delivers on this front. By leveraging the Philippines' contact centre services, UK businesses can attain significant operational cost savings without compromising on service quality. In an era where companies are perpetually seeking ways to optimise their budgets, this blend of quality and cost-effectiveness proves invaluable.
The technological infrastructure supporting the contact centre industry is robust and at par with global standards. Data security, a prime concern for many UK firms, is rigorously maintained through state-of-the-art facilities and stringent compliance measures. Advanced CRM systems, cloud-based solutions, and integration of AI tools ensure that the customer experience is not only secure but also seamless and innovative.
The timezone difference, although considerable, can be transformed into an advantage. With Filipino contact centres operating during their daytime, UK businesses can essentially offer round-the-clock support to their customers. This 24/7 service model enhances customer satisfaction, ensuring that assistance is always at hand, no matter the hour.
However, with advantages come challenges. It's vital for UK businesses to meticulously select their outsourcing partner in the Philippines. While the country boasts a plethora of contact centre providers, the differentiation lies in training quality, technological infrastructure, and adherence to international standards. Engaging in thorough due diligence and forging partnerships based on transparency and mutual respect will determine the success of the outsourcing venture.
As the UK business landscape continues to evolve, adapt, and search for avenues to strengthen customer relationships, the Philippines, with its pool of talented professionals and cutting-edge solutions, beckons as a promising ally. The journey of collaboration between UK enterprises and Filipino contact centres heralds a future of mutual growth, enriched customer experiences, and shared milestones.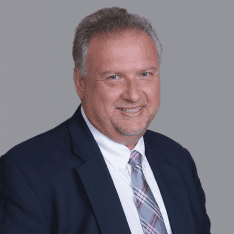 Co-CEO & CCO
US: 866-201-3370
AU: 1800-370-551
UK: 808-178-0977
j.maczynski@piton-global.com
Are you looking for an onshore, nearhsore, or offshore outsourcing solution? Don't know where to start? I am always happy to help.
Let's chat!
Best Regards,
John
Success in outsourcing isn't a matter of chance, but rather the result of a meticulously defined process, a formula that Fortune 500 companies have diligently honed over time. This rigor is a significant factor in the rarity of failures within these industry titans' outsourced programs.
Having spent over two decades partnering with and delivering Business Process Outsourcing (BPO) solutions to Fortune 500 clients, John possesses an in-depth understanding of this intricate process. His comprehensive approach incorporates an exhaustive assessment of outsourcing requirements, precise vendor sourcing, and a robust program management strategy.