Healthcare BPO Philippines: Elevating the Patient Experience to New Heights
In the intricate web of modern healthcare, where precision, efficiency, and compassion intersect, the role of back-office processes cannot be understated. As global healthcare dynamics shift towards a more patient-centric approach, the Philippines, with its robust Healthcare Business Process Outsourcing (BPO) ecosystem, is poised at the forefront, amplifying and enhancing the patient experience.
Healthcare, by its very nature, is deeply personal. Every interaction, be it a billing query, medical transcription, or insurance claim processing, carries the weight of human well-being. The Philippines understands this intrinsically. Merging its renowned BPO expertise with the sensitivities required for healthcare, Filipino service providers offer solutions that are both technologically advanced and deeply empathetic.
Medical data, often complex and nuanced, requires meticulous handling. Transcription services in the Philippines ensure that every detail from patient interactions, procedures, and diagnoses are captured accurately, aiding clinicians in their decision-making. This commitment to accuracy directly influences patient outcomes, emphasizing the critical role of BPO in the healthcare value chain.
Insurance processing and claims management, too, are areas where the Philippines shines. By streamlining these often labyrinthine processes, patients experience reduced wait times, clearer communication, and a smoother journey from treatment to settlement. In moments of medical urgency, the assurance of efficient back-end support provides invaluable peace of mind.
However, it's not just about operational efficiency. The Filipino cultural ethos, rooted in 'malasakit' (compassionate concern), infuses every interaction. Whether it's a call center agent addressing patient queries or a data entry specialist meticulously updating patient records, there's a palpable sense of care. This humane touch, juxtaposed against the clinical nature of healthcare, creates a balanced and comforting patient experience.
Training and continuous education form the bedrock of the Philippines' healthcare BPO success. Given the ever-evolving medical landscape, service providers prioritize keeping their teams updated on global healthcare standards, regulations, and technological advancements. This commitment to excellence ensures that patients and healthcare providers alike receive services that are not only current but also compliant with international standards.
In the grand tapestry of global healthcare, the patient experience is central. Every touchpoint, every interaction matters. The Healthcare BPO sector in the Philippines, with its potent blend of technological prowess, operational efficiency, and deep-seated empathy, ensures that these touchpoints are not mere transactions but moments of genuine connection and care.
As healthcare journeys become more complex and intertwined with technology, the Philippines stands as a beacon, ensuring that amidst the advancements and intricacies, the patient experience remains at the heart of it all—personalized, compassionate, and elevated.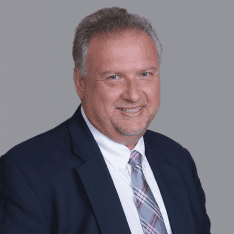 Co-CEO & CCO
US: 866-201-3370
AU: 1800-370-551
UK: 808-178-0977
j.maczynski@piton-global.com
Are you looking for an onshore, nearhsore, or offshore outsourcing solution? Don't know where to start? I am always happy to help.
Let's chat!
Best Regards,
John
Success in outsourcing isn't a matter of chance, but rather the result of a meticulously defined process, a formula that Fortune 500 companies have diligently honed over time. This rigor is a significant factor in the rarity of failures within these industry titans' outsourced programs.
Having spent over two decades partnering with and delivering Business Process Outsourcing (BPO) solutions to Fortune 500 clients, John possesses an in-depth understanding of this intricate process. His comprehensive approach incorporates an exhaustive assessment of outsourcing requirements, precise vendor sourcing, and a robust program management strategy.