Insurance BPO Philippines: Seamlessly Navigating the Intricacies of Risk and Assurance
In the dynamic world of insurance, where risk assessments meet the promise of future security, efficient back-end operations are crucial. As the industry grapples with evolving risk landscapes, regulatory changes, and customer demands, the Philippines, with its burgeoning Insurance Business Process Outsourcing (BPO) sector, provides a steady anchor, streamlining processes and enhancing service delivery.
Insurance is, at its core, a commitment—a pact between the provider and the individual. Whether it's securing a family's future, insuring a cherished asset, or safeguarding a business venture, the stakes are invariably high. Recognizing this, Filipino BPOs bring a combination of technical expertise and genuine empathy to the table, ensuring that every interaction reinforces trust and reliability.
The Philippines' BPO strengths shine especially bright in policy administration and claims processing. With their rigorous training, agents ensure that policy details are accurately captured and updated. This meticulousness plays a pivotal role when claims are made, ensuring swift and fair settlements. In moments of adversity, when policyholders turn to their insurance providers, the efficiency and compassion of Filipino BPOs stand as a testament to the industry's commitment.
Furthermore, in the domain of insurance underwriting, the depth of analytical prowess that Filipino BPOs offer cannot be understated. Navigating intricate data sets, analyzing risk factors, and determining premium amounts require both precision and nuance. The Philippines, leveraging its strong educational framework and emphasis on continuous training, ensures that its BPO personnel are adept at these complex tasks, delivering value to insurers and policyholders alike.
But it's not solely about number crunching and data analysis. The human element remains paramount. When customers call with queries, be it about a policy detail, a premium payment, or a claim status, they are met with Filipino agents trained to listen, understand, and assist. This balance of operational efficiency and empathetic service is what sets the Philippines' insurance BPO sector apart.
As the global insurance landscape evolves, facing disruptions from technology, changing regulations, and emerging risk profiles, adaptability becomes key. Filipino BPOs, with their emphasis on innovation and agility, ensure that they stay ahead of the curve, adopting the latest tech solutions and regulatory best practices.
The Insurance BPO sector in the Philippines is more than just a support system for the global insurance industry. It is a partner, a collaborator, and, most importantly, a guardian of the trust that underpins every insurance contract. In a world fraught with uncertainties, the consistent and exceptional services provided by Filipino BPOs offer both assurance and peace of mind.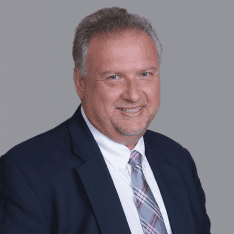 Co-CEO & CCO
US: 866-201-3370
AU: 1800-370-551
UK: 808-178-0977
j.maczynski@piton-global.com
Are you looking for an onshore, nearhsore, or offshore outsourcing solution? Don't know where to start? I am always happy to help.
Let's chat!
Best Regards,
John
Success in outsourcing isn't a matter of chance, but rather the result of a meticulously defined process, a formula that Fortune 500 companies have diligently honed over time. This rigor is a significant factor in the rarity of failures within these industry titans' outsourced programs.
Having spent over two decades partnering with and delivering Business Process Outsourcing (BPO) solutions to Fortune 500 clients, John possesses an in-depth understanding of this intricate process. His comprehensive approach incorporates an exhaustive assessment of outsourcing requirements, precise vendor sourcing, and a robust program management strategy.