Fintech Outsourcing Philippines: Navigating the Nexus of Finance and Technology with Mastery
The emergence of fintech, a blend of finance and technology, has indisputably revolutionized the financial services landscape. As traditional banking avenues evolve and digital financial solutions gain traction, businesses are increasingly looking for avenues to leverage these innovations while maintaining efficiency and competitiveness. One compelling answer to this conundrum is outsourcing, and at the confluence of fintech and outsourcing excellence stands the Philippines.
The Philippines, renowned for its formidable BPO sector, has seamlessly transitioned into the fintech space, bringing along its expertise, infrastructure, and talent pool. The country has positioned itself as a prominent destination for fintech outsourcing, catering to a myriad of services from digital banking solutions and blockchain development to mobile wallet services and robo-advisory platforms.
A significant advantage that drives the Philippines' success in fintech outsourcing is its vast reservoir of tech-savvy, English-proficient professionals. Universities in the nation churn out thousands of IT and finance graduates annually, creating a workforce adept at navigating the complexities of financial technologies. This blend of tech expertise and financial acumen makes the country an ideal choice for businesses seeking innovative fintech solutions.
The nation's prowess isn't limited to just manpower. The infrastructure supporting the fintech outsourcing industry is robust and state-of-the-art. Reliable high-speed internet connectivity, secure data centers, and cutting-edge workspaces equip businesses to offer services that align with global standards and regulations.
Cost efficiency, a consistent strength of the nation's outsourcing model, extends to the fintech domain as well. Businesses can avail top-notch fintech services at a fraction of the cost they would incur in Western countries, without compromising on quality or security. This price advantage is further augmented by government policies and incentives tailored to bolster the fintech sector.
Speaking of security, in a domain where data integrity and protection are paramount, the country has been rigorous. Implementing stringent cybersecurity measures, adhering to international data protection regulations, and continuous employee training ensure that sensitive financial information remains uncompromised.
Beyond the operational facets, the Philippines' fintech outsourcing industry is also marked by its agility and adaptability. In an ever-evolving fintech landscape, Filipino firms are quick to identify and integrate emerging trends, be it AI-driven financial solutions, blockchain innovations, or next-gen payment gateways. This proactive approach guarantees that businesses partnering with the nation stay ahead of the curve, offering their clientele the latest and most efficient fintech solutions.
The fintech industry demands a unique blend of technical prowess, financial expertise, and operational excellence. The Asian BPO powerhouse, with its rich legacy in the outsourcing sector and its forward-looking approach to financial technologies, offers just that. The nation stands as a beacon for global businesses seeking to harness the potential of fintech without getting bogged down by the challenges of in-house development and management.
As the financial world steers towards a more digital, efficient, and customer-centric future, fintech outsourcing will be its compass. And for businesses aiming to navigate this transformative journey with precision and foresight, the Philippines emerges as a trusted co-pilot, steering the ship with expertise, innovation, and unparalleled commitment.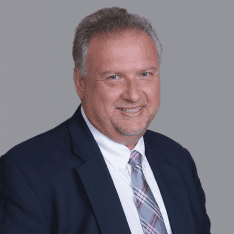 Co-CEO & CCO
US: 866-201-3370
AU: 1800-370-551
UK: 808-178-0977
j.maczynski@piton-global.com
Are you looking for an onshore, nearhsore, or offshore outsourcing solution? Don't know where to start? I am always happy to help.
Let's chat!
Best Regards,
John
Success in outsourcing isn't a matter of chance, but rather the result of a meticulously defined process, a formula that Fortune 500 companies have diligently honed over time. This rigor is a significant factor in the rarity of failures within these industry titans' outsourced programs.
Having spent over two decades partnering with and delivering Business Process Outsourcing (BPO) solutions to Fortune 500 clients, John possesses an in-depth understanding of this intricate process. His comprehensive approach incorporates an exhaustive assessment of outsourcing requirements, precise vendor sourcing, and a robust program management strategy.