Software as a Service (SaaS) has redefined the way businesses operate, offering versatile solutions that are both cost-effective and globally accessible. India, with its digital ascendancy, has emerged as a pivotal epicenter for SaaS outsourcing. The nation combines technological prowess with innovation to cater to global demands. Its inherent strengths in the IT sector, coupled with an adaptive business environment, have established it as a go-to destination for SaaS ventures looking to outsource various aspects of their operations.
India's unparalleled growth in the SaaS outsourcing arena is the result of a confluence of various factors. The country boasts an extensive pool of tech-savvy professionals, a legacy that stems from its consistent production of world-class engineers, developers, and IT experts. This vast array of skills is suitable for diverse SaaS applications, ranging from CRM tools to advanced analytics platforms. Additionally, outsourcing SaaS development to India provides significant cost advantages. Whether it's infrastructure, human resources, or operational costs, India's competitive pricing models allow businesses to maximize their ROI without compromising on quality.
The country's commitment to technological advancement is evident in its robust IT infrastructures. SaaS providers benefit from state-of-the-art facilities, high-speed internet connectivity, and cutting-edge development tools integral to the creation and deployment of efficient SaaS solutions. Given the dynamic nature of the SaaS market, it's crucial to develop solutions that can effortlessly scale based on user demands. Indian SaaS outsourcing firms excel in this regard, ensuring the longevity and relevance of their offerings in a rapidly evolving market.
Security is paramount in today's digital age. With the global spotlight on data privacy and protection, Indian SaaS outsourcing firms have prioritized implementing stringent security measures. They uphold the principles of regular audits, GDPR compliance, and employ advanced encryption techniques, signifying India's commitment to safeguarding client data. Moreover, the SaaS landscape is always changing, and India's R&D-centric approach ensures that its offerings aren't just on par with global trends but are often setting them. From AI-integrated platforms to IoT-based applications, India stands at the forefront of SaaS innovation.
The spirit of collaboration is deeply ingrained in the nation's business culture. SaaS outsourcing ventures in the country often transcend transactional relationships, evolving into enduring partnerships. Here, both parties work in tandem, aligning their visions, setting collaborative milestones, and jointly celebrating successes. Further bolstering the SaaS sector, the Indian government has been proactive. By launching various initiatives that simplify business regulations, offering tax incentives, and championing startup incubators, they've played an instrumental role in propelling India's prominence in the SaaS domain.
SaaS outsourcing in India represents an amalgamation of resources, innovation, and a shared vision. As businesses worldwide continue to harness the advantages of SaaS, they find a trustworthy and visionary partner in India. This nation, with its rich heritage and forward-thinking approach, stands at the crossroads of tradition and modernity, skill and innovation, reliability and ambition.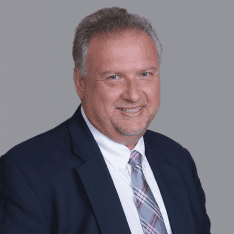 Co-CEO & CCO
US: 866-201-3370
AU: 1800-370-551
UK: 808-178-0977
j.maczynski@piton-global.com
Are you looking for an onshore, nearhsore, or offshore outsourcing solution? Don't know where to start? I am always happy to help.
Let's chat!
Best Regards,
John
Success in outsourcing isn't a matter of chance, but rather the result of a meticulously defined process, a formula that Fortune 500 companies have diligently honed over time. This rigor is a significant factor in the rarity of failures within these industry titans' outsourced programs.
Having spent over two decades partnering with and delivering Business Process Outsourcing (BPO) solutions to Fortune 500 clients, John possesses an in-depth understanding of this intricate process. His comprehensive approach incorporates an exhaustive assessment of outsourcing requirements, precise vendor sourcing, and a robust program management strategy.