Customer Service Outsourcing Philippines: Redefining Global Client Interactions
At the crossroads of tradition and innovation, the Philippines continues to assert its dominance in a sector it has long championed: customer service outsourcing. As businesses worldwide aim for impeccable client interactions that foster loyalty and growth, this nation has become an indispensable ally. Its synthesis of cultural empathy, linguistic versatility, and advanced technological infrastructure places it at the heart of the global customer service landscape.
The Philippines, with its historic roots in BPO and innate customer-centric ethos, offers a unique blend that international businesses covet. This isn't just about answering calls or addressing queries; it's about forging relationships and nurturing connections. The country's vast talent pool is adept at understanding global consumer sentiments, ensuring interactions that resonate with understanding and care.
One of the core strengths that sets the Philippines apart is its workforce. The Southeast Asian nation is home to a generation of professionals who not only speak multiple languages fluently but also demonstrate cultural sensitivity. This prowess ensures that clients across continents feel heard, valued, and understood. Moreover, rigorous training regimens in the country instill in its representatives a blend of soft skills and technical expertise, creating a service paradigm that's both compassionate and competent.
The landscape of customer service is evolving, with digital channels becoming increasingly prevalent. Recognizing this shift, the Philippines has invested in bolstering its technological infrastructure. Advanced CRM systems, AI-driven support tools, and omnichannel communication platforms are now the norm. This seamless marriage of tech and human touch ensures that businesses outsourcing to the nation benefit from a service model that's both modern and deeply humanistic.
Beyond the technology and talent lies a commitment to continuous improvement. The nation actively seeks feedback, engages in performance analytics, and fosters a culture of learning and adaptation. Such proactive stances mean that businesses partnering with the country for customer service are assured of solutions that evolve in tandem with global market shifts.
But, as with any industry, challenges persist. The dynamic nature of consumer preferences and the rapid pace of technological advancements necessitate that the Philippines remains ever-vigilant and adaptive. Yet, the country's track record and its unwavering commitment to excellence suggest that it's more than equipped to navigate these waters and set the gold standard in customer service outsourcing.
Peering into the future, the potential for the country in the realm of customer service outsourcing appears boundless. As businesses lean more into personalized, tech-augmented client interactions, the demand for a partner that offers the perfect blend of humanity and innovation will surge. Here, with its proven expertise and visionary stance, the nation stands poised to cater to this global demand, charting a course for customer service that's as groundbreaking as it is genuine.
The Philippines' contributions to customer service outsourcing epitomize a delicate balance between the warmth of human interaction and the precision of technological assistance. As the world seeks to redefine the contours of client relationships in a digital age, this country emerges as a beacon, leading the way with empathy, expertise, and enduring commitment.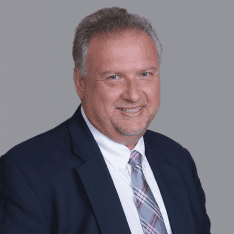 Co-CEO & CCO
US: 866-201-3370
AU: 1800-370-551
UK: 808-178-0977
j.maczynski@piton-global.com
Are you looking for an onshore, nearhsore, or offshore outsourcing solution? Don't know where to start? I am always happy to help.
Let's chat!
Best Regards,
John
Success in outsourcing isn't a matter of chance, but rather the result of a meticulously defined process, a formula that Fortune 500 companies have diligently honed over time. This rigor is a significant factor in the rarity of failures within these industry titans' outsourced programs.
Having spent over two decades partnering with and delivering Business Process Outsourcing (BPO) solutions to Fortune 500 clients, John possesses an in-depth understanding of this intricate process. His comprehensive approach incorporates an exhaustive assessment of outsourcing requirements, precise vendor sourcing, and a robust program management strategy.