Contact Centre Companies in the Philippines: Architecting Next-Generation CX with Tailored Solutions  
BPO companies in the Philippines are architecting the next generation of customer experience (CX) by deploying tailored solutions that resonate with the needs and expectations of modern consumers. These firms have become flagbearers in the CX domain, leveraging the Philippines' unique blend of cultural empathy and technological adeptness to engineer solutions that are both innovative and customer-centric.
In the heart of Southeast Asia, the Philippines' contact centre industry stands as a testament to the potential of blending human touch with digital precision. This industry, vital to the country's economy, has transformed from a traditional voice service to a multifaceted CX powerhouse. It now offers a comprehensive suite of services that anticipate customer needs and deliver customised experiences.
The evolution of CX in the country is marked by an intelligent use of data analytics, artificial intelligence (AI), and machine learning to understand and predict customer behaviour. These technologies enable contact centres in the country to deliver personalised interactions at scale, making every customer feel uniquely valued. Agents are equipped with tools that provide them with a 360-degree view of the customer, allowing for more meaningful and effective engagements.
Beyond technology, the human element remains a cornerstone of the Philippine contact centre philosophy. The industry prides itself on a workforce that is not only technically proficient but also possesses a natural inclination towards hospitality and customer care. This rare combination ensures that the delivery of CX solutions is not only efficient but also imbued with genuine concern and understanding.
Ongoing training and development are pivotal in maintaining the industry's competitive edge. Agents receive continuous education that hones their skills in the latest CX strategies and digital tools. This dedication to workforce development is crucial, as it empowers agents to provide a level of service that goes beyond solving issues to creating memorable customer experiences.
The government has been instrumental in nurturing the growth of the contact centre sector, recognising its significant contribution to national development. Incentives for technology investment, infrastructure improvements, and educational programmes have all played roles in creating an environment where CX innovation thrives.
Contact centre companies in the Philippines are not just reacting to global CX trends; they are at the forefront, actively shaping the future of customer service. They understand that in today's fast-paced world, a company's success is directly linked to how customers perceive their interactions. As such, they are committed to delivering solutions that are not only responsive but also proactively improve customer satisfaction and loyalty.
The challenge ahead for these companies is to continue scaling these personalised services to meet the demands of a growing and increasingly diverse global market. They must maintain the delicate balance between leveraging cutting-edge technology and preserving the human connection that is the hallmark of Filipino customer service.
Contact centre firms are creating next-generation CX with tailored, customer-focused solutions. Their innovative approach, rooted in the country's rich service culture and supported by advanced technology, is redefining the boundaries of what customer service can achieve. As they chart the course for the industry's future, these firms affirm the Asian nation's' position as a leader in the global CX landscape.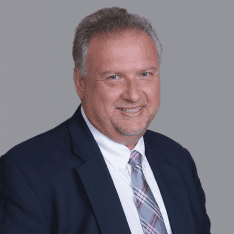 Co-CEO & CCO
US: 866-201-3370
AU: 1800-370-551
UK: 808-178-0977
j.maczynski@piton-global.com
Are you looking for an onshore, nearhsore, or offshore outsourcing solution? Don't know where to start? I am always happy to help.
Let's chat!
Best Regards,
John
Success in outsourcing isn't a matter of chance, but rather the result of a meticulously defined process, a formula that Fortune 500 companies have diligently honed over time. This rigor is a significant factor in the rarity of failures within these industry titans' outsourced programs.
Having spent over two decades partnering with and delivering Business Process Outsourcing (BPO) solutions to Fortune 500 clients, John possesses an in-depth understanding of this intricate process. His comprehensive approach incorporates an exhaustive assessment of outsourcing requirements, precise vendor sourcing, and a robust program management strategy.