Call Centre Philippines: An Epitome of Excellence in Global Customer Service
In today's globalised world, where businesses must cater to clients across continents, effective communication has emerged as a linchpin for success. Enter the Philippines, a nation that has become synonymous with call centre excellence, addressing the diverse needs of businesses from the bustling streets of London to the dynamic hubs of Sydney.
The growth trajectory of the BPO industry in the Philippines is nothing short of remarkable. Over the past two decades, it has seamlessly woven its tapestry of services, evolving from simple telephone answering to intricate, multi-channel customer interactions.
So, what makes the Philippines stand out in the crowded contact centre marketplace?
For starters, the linguistic capabilities of the Filipino workforce are unparalleled. Blessed with an educational system that places a high premium on the English language, the country produces a legion of graduates each year, fluent not just in the language but also in its nuances. This linguistic prowess extends beyond mere language proficiency. The cultural familiarity with Western societies ensures that Filipinos can build rapport with customers, understanding their context, concerns, and colloquialisms.
Then there's the time zone advantage. The geographical positioning of the Philippines ensures that its working hours align conveniently with the daytime of several major economies, including the UK and Australia. This means businesses from these regions can provide round-the-clock service to their customers without stretching their resources.
Infrastructure, too, plays a pivotal role. The local government, recognising the potential of the call centre sector, has made concerted efforts to ensure the availability of state-of-the-art facilities. High-speed internet connections, modern office spaces, and continuous power supply ensure that operations run smoothly, offering clients uninterrupted service.
However, the real ace up the Philippines' sleeve is its people. Filipinos are innately warm, empathetic, and service-oriented. This cultural predisposition, combined with rigorous training, equips them to handle even the most challenging customer interactions with grace and aplomb.
Economic considerations also favour the Philippines. While the cost of setting up and running a call centre is significantly lower compared to Western countries, the emphasis has always been on delivering value. Companies that outsource to the country don't just benefit from cost savings but also from enhanced service quality, innovation, and scalability.
Furthermore, the adaptability of the call centre industry in the Philippines deserves special mention. In a rapidly changing technological landscape, outsourcing providers have been agile in adopting new technologies, be it AI-driven chatbots, advanced CRM systems, or cloud-based solutions. This ensures they remain at the forefront of delivering customer experiences that are both efficient and memorable.
The call centre industry in the Philippines isn't just about answering calls. It's about understanding the heartbeat of global customers, offering solutions, and forging lasting relationships. With its unique combination of linguistic skills, cultural affinity, infrastructure, and inherent service ethos, the Southeast Asian nation has rightfully earned its place as a beacon of call centre excellence on the global stage.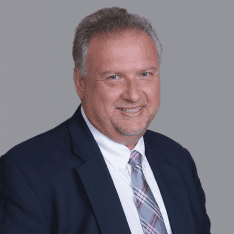 Co-CEO & CCO
US: 866-201-3370
AU: 1800-370-551
UK: 808-178-0977
j.maczynski@piton-global.com
Are you looking for an onshore, nearhsore, or offshore outsourcing solution? Don't know where to start? I am always happy to help.
Let's chat!
Best Regards,
John
Success in outsourcing isn't a matter of chance, but rather the result of a meticulously defined process, a formula that Fortune 500 companies have diligently honed over time. This rigor is a significant factor in the rarity of failures within these industry titans' outsourced programs.
Having spent over two decades partnering with and delivering Business Process Outsourcing (BPO) solutions to Fortune 500 clients, John possesses an in-depth understanding of this intricate process. His comprehensive approach incorporates an exhaustive assessment of outsourcing requirements, precise vendor sourcing, and a robust program management strategy.