Customer Support Philippines: Setting the New Gold Standard with 24/7 Omnichannel and Multilingual Support
When it comes to delivering impeccable customer support, the Philippines has consistently outshone many of its global counterparts. Once renowned for its voice-centric call centers, the archipelago has transitioned brilliantly, embracing the new-age gold standard: 24/7 omnichannel and multilingual support.
The digital age has transformed customer expectations. Today's consumers demand immediate, consistent, and personalized service, regardless of the communication channel they choose. Recognizing this seismic shift, the Philippine customer support industry has adeptly pivoted to an omnichannel approach. This means that whether a customer reaches out via email, social media, chat, or voice, they receive a seamless and integrated experience. The transition to such a comprehensive approach is no small feat, yet service providers have made it appear almost effortless, thanks to their investments in cutting-edge technology and rigorous training programs.
A crucial component of this evolved service landscape is the round-the-clock availability. The modern consumer, armed with a plethora of digital devices, expects support at any hour. The Philippines, with its strategic time zone advantage, coupled with a dedicated workforce willing to operate in shifts, ensures that businesses can offer their global clientele uninterrupted 24/7 support.
But where the country truly distinguishes itself is in its multilingual capabilities. While English remains the primary language of business communication, the Filipino workforce's ability to grasp and adapt to various languages and accents is noteworthy. Whether it's catering to a Spanish-speaking clientele in the Americas or assisting an Australian customer with their unique vernacular, Filipino agents handle interactions with a linguistic finesse that few can match.
Furthermore, the cultural sensitivity exhibited by Filipino customer support representatives adds another layer to their multilingual prowess. They're trained not just to communicate but to connect, understanding the subtle cultural nuances that can make a significant difference in customer interactions.
So, why has the Philippines been so successful in establishing this new gold standard in customer support?
A part of the credit undoubtedly goes to the nation's educational system, which places a strong emphasis on English proficiency. But it's also the Filipino ethos—a blend of warmth, hospitality, and a genuine desire to help—that stands out. These inherent traits, when combined with comprehensive training, result in a workforce that doesn't just answer queries but builds lasting relationships.
Economic dynamics have also played a role. Outsourcing to the Philippines offers a unique proposition: high-quality services at a competitive price point. But what businesses, especially from the US, UK, and Australia, have come to realize is that by partnering with Filipino service providers, they're not just benefiting from cost efficiencies but also gaining a strategic advantage in the form of superior customer service.
As businesses globally strive to meet and exceed evolving customer expectations, the Philippines stands tall as a partner of choice. With its unwavering commitment to omnichannel, 24/7, and multilingual support, the nation isn't just keeping pace with the global standards—it's setting them.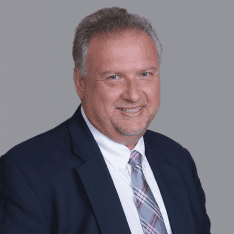 Co-CEO & CCO
US: 866-201-3370
AU: 1800-370-551
UK: 808-178-0977
j.maczynski@piton-global.com
Are you looking for an onshore, nearhsore, or offshore outsourcing solution? Don't know where to start? I am always happy to help.
Let's chat!
Best Regards,
John
Success in outsourcing isn't a matter of chance, but rather the result of a meticulously defined process, a formula that Fortune 500 companies have diligently honed over time. This rigor is a significant factor in the rarity of failures within these industry titans' outsourced programs.
Having spent over two decades partnering with and delivering Business Process Outsourcing (BPO) solutions to Fortune 500 clients, John possesses an in-depth understanding of this intricate process. His comprehensive approach incorporates an exhaustive assessment of outsourcing requirements, precise vendor sourcing, and a robust program management strategy.