Call Centre Companies Philippines: Enriching Everyday CX with Finesse and Innovation 
Contact Centrs in the Philippines are redefining the landscape of everyday customer experience (CX), marrying finesse and innovation to elevate routine interactions into exceptional service moments. In a world where every customer touchpoint can turn into a competitive edge, these firms are leading the charge, crafting seamless and engaging experiences that are integral to daily business operations.
With a workforce renowned for its linguistic abilities and innate hospitality, Philippine call centre companies have carved out a niche in the global BPO market. They bring an unparalleled level of care and attention to the minute details of everyday customer interactions, ensuring that each engagement reflects the brand's values and commitment to customer satisfaction.
The focus on enriching daily CX is evident in the sophisticated integration of technology with human insights. Leveraging Artificial Intelligence (AI) and advanced analytics, these companies offer personalised service that anticipates customer needs and preferences. Chatbots and virtual assistants handle routine inquiries with ease, while live agents provide the nuanced understanding necessary for more complex issues, ensuring that every interaction is handled with finesse.
Innovation in CX extends beyond technology. It's about creating an ecosystem where continuous improvement is the norm, and where feedback loops between customers, agents, and management drive the evolution of service offerings. Philippine BPO companies invest in state-of-the-art training facilities and development programmes to keep their staff at the cutting edge of CX trends and best practices.
The day-to-day operations of these call centres are underpinned by robust processes that ensure consistency and quality in customer interactions. From initial onboarding to resolution and follow-up, each step is designed to enhance the customer journey and build lasting relationships. The operational excellence of these firms enables them to handle the high volume and fast pace of daily customer service without compromising on quality.
Call centres in the Philippines are experts in navigating the cultural and linguistic diversity of a global customer base. They train their agents to be culturally sensitive and adaptable, qualities that are indispensable in today's multicultural business environment. This attention to cultural finesse allows for more effective communication and helps to avoid misunderstandings, fostering a more inclusive and respectful service experience.
The Philippine government's supportive stance has also been a catalyst for the growth of the contact centre industry, with initiatives designed to promote the Philippines as a top BPO destination. These policies have paved the way for infrastructure development, educational partnerships, and economic incentives that bolster the industry's capacity to deliver top-tier CX.
Despite the rapid technological advancements and the move towards automation, Philippine BPO companies understand the irreplaceable value of the human element in CX. They ensure that empathy, patience, and genuine care are central to their service philosophy, recognising that these human qualities are what truly enrich the customer experience.
Call centre companies in the Philippines are not just participating in the global outsourcing industry; they are actively enriching it with everyday CX that combines finesse and innovation. By continuously enhancing their service delivery through technological and human insights, they are setting new standards for customer service and strengthening the Philippines' position as a leader in the international contact centre arena.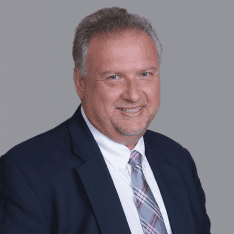 Co-CEO & CCO
US: 866-201-3370
AU: 1800-370-551
UK: 808-178-0977
j.maczynski@piton-global.com
Are you looking for an onshore, nearhsore, or offshore outsourcing solution? Don't know where to start? I am always happy to help.
Let's chat!
Best Regards,
John
Success in outsourcing isn't a matter of chance, but rather the result of a meticulously defined process, a formula that Fortune 500 companies have diligently honed over time. This rigor is a significant factor in the rarity of failures within these industry titans' outsourced programs.
Having spent over two decades partnering with and delivering Business Process Outsourcing (BPO) solutions to Fortune 500 clients, John possesses an in-depth understanding of this intricate process. His comprehensive approach incorporates an exhaustive assessment of outsourcing requirements, precise vendor sourcing, and a robust program management strategy.