Call Centers Philippines: The Voice of Global Customer Service Excellence 
In the vast world of customer service and business interactions, the significance of effective communication cannot be overstated. It is the bridge that connects businesses to their clientele, builds trust, and fosters brand loyalty. At the vanguard of this crucial domain are call centers, and standing tall in this global industry is the Philippines, a nation that has become synonymous with call center proficiency.
From its initial steps into the call center landscape, the country quickly transitioned from being a budding player to the go-to destination for businesses worldwide. Today, the country is home to a sizable chunk of the world's call center operations, serving a diverse array of industries from banking to healthcare, tech to e-commerce.
Several factors contribute to the Philippines' formidable reputation in the call center arena. Foremost among these is the nation's English-proficient workforce. Fluent in the global business lingua franca and possessing a neutral accent, Filipino call center agents can communicate effortlessly with customers from different parts of the world. This linguistic edge, complemented by the country's cultural affinity with the West, ensures smooth interactions and a deep understanding of customer sentiments.
Infrastructure plays a pivotal role in the success of call centers, and the Asian nation has not lagged in this domain. State-of-the-art facilities equipped with the latest technologies ensure that every call is crystal clear, every interaction seamless. High-speed connectivity, redundant power sources, and advanced CRM tools empower these centers to deliver unparalleled service 24/7.
While infrastructure and talent are key, it's the nation's innate sense of hospitality and empathy that truly sets its call centers apart. Filipino agents aren't just trained to resolve queries; they're conditioned to understand, empathize, and build connections. This customer-centric approach, often ingrained in the Filipino culture, transforms routine calls into memorable customer experiences.
Another compelling advantage of the Philippines' call center industry is cost-effectiveness. Despite offering top-tier services, the operational costs in the country remain competitive, making it an attractive proposition for businesses seeking both quality and affordability.
The local government, recognizing the potential and importance of the call center sector, has been instrumental in its growth. Through conducive policies, incentives, and training initiatives, it has fostered an environment ripe for the industry's expansion and excellence.
The Philippines' call center prowess isn't just about addressing current needs. With a forward-looking approach, many centers in the country are integrating AI and advanced analytics into their operations, preparing for the future of customer service. This blend of human touch and technological advancement ensures that the country remains at the industry's forefront, ready to meet evolving demands.
The call center industry, intrinsically linked to customer satisfaction and business growth, demands partners that offer skill, empathy, and adaptability. The Southeast Asian outsourcing hub, through its unique combination of talent, culture, infrastructure, and vision, has proven to be just that partner. As businesses globally seek to enhance their customer interactions and build lasting relationships, they'll find the voice they need in the call centers of the Philippines, echoing the standards of excellence and commitment.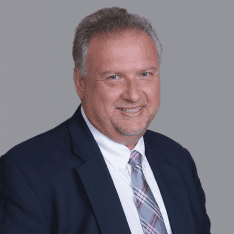 Co-CEO & CCO
US: 866-201-3370
AU: 1800-370-551
UK: 808-178-0977
j.maczynski@piton-global.com
Are you looking for an onshore, nearhsore, or offshore outsourcing solution? Don't know where to start? I am always happy to help.
Let's chat!
Best Regards,
John
Success in outsourcing isn't a matter of chance, but rather the result of a meticulously defined process, a formula that Fortune 500 companies have diligently honed over time. This rigor is a significant factor in the rarity of failures within these industry titans' outsourced programs.
Having spent over two decades partnering with and delivering Business Process Outsourcing (BPO) solutions to Fortune 500 clients, John possesses an in-depth understanding of this intricate process. His comprehensive approach incorporates an exhaustive assessment of outsourcing requirements, precise vendor sourcing, and a robust program management strategy.