Call Centers Philippines: Powering the Pulsating Heart of Global Ecommerce
In the sprawling digital marketplace, where the click of a button brings the world to one's doorstep, the importance of human interaction remains undiminished. Ecommerce, with its vast offerings and endless possibilities, hinges on the trust and comfort of its users. This is where call centers, especially those in the Philippines, step in, acting as the human conduit in a realm driven by algorithms and digital interfaces.
The rise of ecommerce has been meteoric, and with it, the demands on customer support have intensified. Users seek instantaneous responses, clarity on products, assistance with transactions, and, above all, a sense of security. Filipino call centers, with their blend of technical acumen and innate warmth, stand ready to meet these demands head-on.
It's more than just answering queries. It's about guiding a first-time online shopper through a purchase, assisting another with a complex return, or reassuring a concerned customer about transaction security. Each interaction, facilitated by a trained Filipino agent, is a step towards solidifying the trust in ecommerce brands.
The Philippines, with its rich linguistic tapestry and emphasis on English proficiency, offers a distinct advantage. Ecommerce platforms catering to global audiences find in the Philippines a partner that can communicate effectively with diverse user bases, ensuring that language is never a barrier to a seamless shopping experience.
Moreover, the dynamism of ecommerce, with its ever-evolving platforms, payment gateways, and digital trends, requires call centers to be agile and informed. The intensive training modules adopted by Philippine call centers, covering everything from the latest in digital payment protocols to the nuances of global shipping regulations, ensure that agents are always a step ahead, ready to assist.
But perhaps the most significant contribution of Filipino call centers to the ecommerce ecosystem is empathy. In a domain where transactions are faceless and interactions are screen-mediated, the ability to infuse warmth, understanding, and genuine concern is invaluable. It transforms the cold precision of a digital purchase into an experience reminiscent of a neighborhood store chat.
In the digital bazaar that is global ecommerce, the Philippines' call centers play an indispensable role. They don't just power customer support; they power trust, loyalty, and the very essence of human connection in a digital age. As ecommerce charts its onward journey, expanding frontiers and redefining retail, it does so with the reassuring voice of a Filipino call center agent echoing in the background, ever ready to guide, assist, and connect.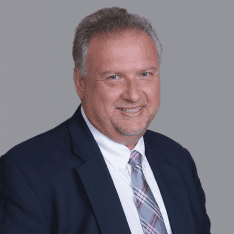 Co-CEO & CCO
US: 866-201-3370
AU: 1800-370-551
UK: 808-178-0977
j.maczynski@piton-global.com
Are you looking for an onshore, nearhsore, or offshore outsourcing solution? Don't know where to start? I am always happy to help.
Let's chat!
Best Regards,
John
Success in outsourcing isn't a matter of chance, but rather the result of a meticulously defined process, a formula that Fortune 500 companies have diligently honed over time. This rigor is a significant factor in the rarity of failures within these industry titans' outsourced programs.
Having spent over two decades partnering with and delivering Business Process Outsourcing (BPO) solutions to Fortune 500 clients, John possesses an in-depth understanding of this intricate process. His comprehensive approach incorporates an exhaustive assessment of outsourcing requirements, precise vendor sourcing, and a robust program management strategy.