A call center is simply a company that handles the inbound and outbound calls of another company that is located overseas. Call center providers differ in size and service offerings but all, generally, provide dynamic and dependable management solutions to their clients.
Offshore call center outsourcing vendors in the Philippines are among the most commonly outsourced processes by businesses, globally. Many companies choose to outsource to countries like the PH, as investing and managing one onshore or in-house can get quite expensive.
These BPO enterprises cater to a wide variety of industries and business functions. Typically, a single vendor handles multiple clients from a diversity of sectors.
Banks, travel companies, retailers, technology and other business enterprises all have contact centers to respond to customer needs and to understand their target markets better. A single, well-equipped provider can handle the demands of different sectors quite easily.
Multiple Functions – All In One
Offshore contact center outsourcing vendors in the Philippines have been helping companies in different areas of business in better managing their customer relations. They may also be assigned to handle other functions, like sales and marketing.
Depending on an associate is handling, he or she may perform various tasks from taking orders for laptops, to providing directions to a store, to troubleshooting internet service connections, to assisting a customer in a bank loan application or a flight reservation.
If you've ever wanted to know what multi-tasking is really about, you have to see how highly trained associates juggle different types of information while keeping their humor and empathy with customers.
Offshore conatc center outsourcing vendors in the Philippines can also handle outbound calls for their clients. In this case, a rep may call a business establishment or a household for different purposes such as telemarketing, lead generation or customer satisfaction surveys.
The country takes pride in its reliable, scalable and secure technological infrastructures that enable multiple outsourcing enterprises to deliver quality customer service. Moreover, these technologies are available in the country at very competitive rates.
Managing Clients and Employees
Professional management involves staff recruitment and training, performance monitoring and evaluation, and coaching or mentoring of agents. Providers must satisfy their clients and their client's customers as well as keep their employees motivated in their work.
This is why providers develop professional strategies to ensure delivery of client expectations and employee motivation.
High employee turnover can result in an increase in costs – but fortunately for clients who have invested in the PH, the country has the lowest employee turnover rate, compared to its Asian neighbors.
Attractive Compensation, Sustainable Operations
Several factors affect this favorable trend. First, associates are offered attractive compensation packages. The average monthly salary of an agent is US$300 or about fifteen thousand pesos, which is twice as much as what employees in other sectors are earning.
In addition to their basic pay, agents assigned in night shifts also receive night shift differentials. Performance incentives, which may be in cash or in the form of gift certificates, are also common. Team outings are another way for these firms to show their appreciation to their people.
The larger, offshore call center outsourcing vendors in the Philippines are sophisticated, and features facilities for the relaxation and comfort of agents such as sleeping quarters, cafeterias, and recreation rooms.
Additionally, the chances of career advancement are also great. Reps who are consistent top performers can secure higher-ranking positions as team supervisors, quality assurance officers, coaches, or even operations managers. All of these make working in outsourcing companies extremely attractive to the local talent pool.
To learn more about our industry-specific BPO capabilities please contact us by calling +1-310-844-7805 or by filling out our inquiry form. We look forward to hearing from you.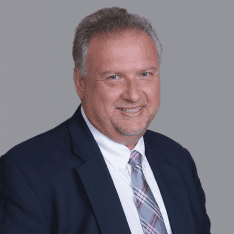 Co-CEO & CCO
US: 866-201-3370
AU: 1800-370-551
UK: 808-178-0977
j.maczynski@piton-global.com
Are you looking for an onshore, nearhsore, or offshore outsourcing solution? Don't know where to start? I am always happy to help.
Let's chat!
Best,
John.
Success in outsourcing isn't a matter of chance, but rather the result of a meticulously defined process, a formula that Fortune 500 companies have diligently honed over time. This rigor is a significant factor in the rarity of failures within these industry titans' outsourced programs.
Having spent over two decades partnering with and delivering Business Process Outsourcing (BPO) solutions to Fortune 500 clients, John possesses an in-depth understanding of this intricate process. His comprehensive approach incorporates an exhaustive assessment of outsourcing requirements, precise vendor sourcing, and a robust program management strategy.