The Philippines, with its vibrant culture, picturesque landscapes, and thriving urban centers, has carved a unique niche for itself in the global BPO (Business Process Outsourcing) arena. Over the years, the Southeast Asian archipelago has risen to become one of the top destinations for businesses worldwide, looking for top-tier, cost-effective outsourcing solutions.
The story of BPO in this Soiutheast Asian nation began in the late 1990s and early 2000s when multinational companies started exploring offshore destinations to optimize their business processes. The nation, with its English-proficient workforce and supportive governmental policies, emerged as an attractive location. However, as the industry flourished, it became evident that the country's offerings went far beyond mere cost savings.
A major strength of the BPO sector in the Philippines is its people. With a population that boasts a high literacy rate and a strong emphasis on education, the country produces thousands of college graduates annually. These individuals come equipped with not just language proficiency but also specialized skills in fields like finance, information technology, and healthcare. This rich talent pool, combined with a cultural affinity for customer service, makes the country an outsourcing powerhouse.
In addition to its workforce, the country's technological infrastructure plays a pivotal role. Investments in state-of-the-art facilities, high-speed internet connectivity, and advanced software solutions ensure that BPO firms in the Philippines can provide services that meet international standards. Furthermore, being in a strategic timezone allows the nation to cater to businesses across the globe, ensuring round-the-clock service.
The customer-centric approach embraced by Philippine BPO firms sets them apart. These companies don't just view their services as transactional – they aim to understand the unique requirements and challenges of each client. This depth of engagement allows them to offer tailored solutions, from call center services and back-office tasks to more complex processes like analytics, legal processing, and digital marketing.
The Philippines has also adeptly navigated the challenges that come with being a global BPO leader. Issues like data security, employee turnover, and maintaining service quality have been addressed through stringent protocols, continuous training, and a focus on employee well-being. The country's resilience and adaptability have been evident, especially during global crises, where it has ensured uninterrupted service delivery.
The future for BPO in the counrty looks promising. With the advent of technologies such as artificial intelligence, robotic process automation, and data analytics, there's a shift towards more value-added services. Recognizing this, the nation is investing in upskilling its workforce and strengthening its IT infrastructure, ensuring it remains at the forefront of BPO innovations.
The Philippines offers businesses more than just an outsourcing destination; it offers a partnership. By seamlessly integrating technology, human talent, and a deep understanding of global market dynamics, the country ensures that companies worldwide can focus on their core competencies while outsourcing ancillary processes without compromising on quality.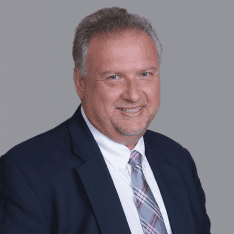 Co-CEO & CCO
US: 866-201-3370
AU: 1800-370-551
UK: 808-178-0977
j.maczynski@piton-global.com
Are you looking for an onshore, nearhsore, or offshore outsourcing solution? Don't know where to start? I am always happy to help.
Let's chat!
Best Regards,
John
Success in outsourcing isn't a matter of chance, but rather the result of a meticulously defined process, a formula that Fortune 500 companies have diligently honed over time. This rigor is a significant factor in the rarity of failures within these industry titans' outsourced programs.
Having spent over two decades partnering with and delivering Business Process Outsourcing (BPO) solutions to Fortune 500 clients, John possesses an in-depth understanding of this intricate process. His comprehensive approach incorporates an exhaustive assessment of outsourcing requirements, precise vendor sourcing, and a robust program management strategy.