Philippine Contact Centre Companies: Blazing Trails in CX with Innovative Service Blueprints  
In the Philippines, contact centre companies are not just participating in the customer experience (CX) landscape; they are actively blazing new trails with innovative service blueprints. This sector, which has become a cornerstone of the nation's economy, is renowned for its strategic fusion of cutting-edge technology and the deeply-rooted Filipino tradition of exceptional service. The result is a level of CX that is setting global benchmarks for quality, innovation, and customer satisfaction.
At the heart of the Philippines' outsourcing industry's success is its people. The workforce here combines technological savvy with an innate ability to connect with customers on a personal level, transcending the barriers of digital communication. Agents are more than just voices on the line; they are empathetic listeners, problem solvers, and brand ambassadors, equipped with the tools and training to turn every customer interaction into a positive experience.
The innovation in CX crafted by these contact centres is powered by a wealth of data analytics, artificial intelligence (AI), and predictive modelling. These technologies are leveraged to create a seamless, omnichannel presence that allows customers to engage with brands how they want, when they want. From social media to live chat, email, and beyond, Philippine contact centres offer a cohesive and consistent brand experience across all platforms.
Yet, the embrace of technology does not overshadow the human element. Call centres have mastered the art of integrating high-tech solutions with high-touch service. They understand that in the realm of CX, empathy and understanding are just as critical as efficiency and speed. This balance is what elevates the customer journey from satisfactory to memorable.
Professional development is paramount in these contact centres. Continuous training programs are in place to ensure that agents are adept in the latest CX technologies and strategies. These initiatives are not just about imparting knowledge; they aim to instil a mindset of lifelong learning and adaptability, ensuring that the workforce remains at the cutting edge of the industry.
The Philippine government has been a key advocate for the contact centre sector, implementing policies that promote technological advancement, infrastructure development, and talent cultivation. These measures have provided a fertile ground for the CX industry to flourish and have positioned the Philippines as a top destination for outsourcing customer service operations.
As these BPO firms craft the future of CX, they face the challenge of maintaining the delicate balance between automation and personalisation. They meet this challenge by continually refining their approaches, ensuring that each technological advancement enhances rather than diminishes the customer-agent connection.
The sector's ability to adapt and innovate has been tested and proven time and again, particularly during global challenges such as the COVID-19 pandemic. Local call centres have demonstrated remarkable resilience and flexibility, quickly transitioning to remote and hybrid work models to continue delivering uninterrupted, high-quality CX.
Contact centres in the country are leading the charge in redefining CX, crafting innovative service blueprints that are both technologically advanced and deeply human. With a commitment to continuous improvement and a passion for service, these firms are not just meeting the evolving demands of global customers; they are anticipating and shaping them, reinforcing the Philippines' status as a CX leader on the world stage.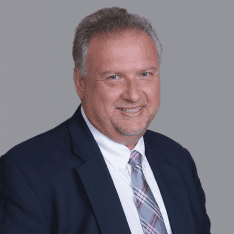 Co-CEO & CCO
US: 866-201-3370
AU: 1800-370-551
UK: 808-178-0977
j.maczynski@piton-global.com
Are you looking for an onshore, nearhsore, or offshore outsourcing solution? Don't know where to start? I am always happy to help.
Let's chat!
Best Regards,
John
Success in outsourcing isn't a matter of chance, but rather the result of a meticulously defined process, a formula that Fortune 500 companies have diligently honed over time. This rigor is a significant factor in the rarity of failures within these industry titans' outsourced programs.
Having spent over two decades partnering with and delivering Business Process Outsourcing (BPO) solutions to Fortune 500 clients, John possesses an in-depth understanding of this intricate process. His comprehensive approach incorporates an exhaustive assessment of outsourcing requirements, precise vendor sourcing, and a robust program management strategy.