Technical support has emerged as a strategic function, critically influencing customer satisfaction and loyalty in today's digital-centric business landscape. The Philippines, with its unique blend of talent, technological infrastructure, and cultural competency, is at the forefront of this evolution. Outsourcing technical support to the Southeast Asian BPO powerhouse has provided global companies with a strategic advantage that extends far beyond cost savings.
Cutting-edge technologies like Artificial Intelligence (AI), Machine Learning (ML), Robotic Process Automation (RPA), and Natural Language Processing (NLP) are driving the transformation of technical support in the Philippine Business Process Outsourcing (BPO) sector.
AI and ML are being used to develop self-service solutions such as Intelligent Virtual Assistants (IVAs) and chatbots that handle a broad range of customer queries in real time. They're capable of learning from each interaction, making support more personalized and predictive. In addition, RPA is being utilized to automate routine, repetitive tasks, enabling agents to focus on more complex issues that demand human intervention and problem-solving skills.
NLP, on the other hand, is revolutionizing the way customer sentiment and feedback are understood and acted upon. It extracts insights from customer interactions, allowing businesses to refine their products and services based on real user experiences.
Yet, it's not just the advanced technology that's fueling the rise of the Philippines as a preferred destination for technical support outsourcing. The human element – represented by the Filipino workforce – plays a pivotal role. With their high English proficiency, cultural adaptability, technical expertise, and innate customer service orientation, Filipino agents can provide empathetic and efficient support.
Moreover, the multilingual capabilities of the local workforce offer an additional advantage in serving global clientele. With consumers increasingly expecting support in their native languages, this multilingual capacity is becoming a vital differentiator.
Outsourcing to the Philippines also means providing round-the-clock support, crucial in our interconnected world. With its strategic geographical location, the country caters effortlessly to different time zones, ensuring 24/7 availability of technical support.
Companies understand that superior technical support contributes significantly to a robust customer experience strategy. By outsourcing to the Philippines, they not only leverage cost efficiencies and round-the-clock service but also access state-of-the-art technology and skilled talent. This combination ensures that technical support moves from being a reactive function to a proactive, value-adding one, significantly enhancing the customer experience.
The bottom line: The adoption of advanced technologies, combined with the rich talent pool and customer-centric ethos, places the Philippines at the apex of technical support outsourcing. It is a dynamic, evolving landscape that continues to meet and exceed global expectations, driving higher customer satisfaction and business success.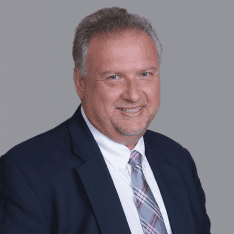 Co-CEO & CCO
US: 866-201-3370
AU: 1800-370-551
UK: 808-178-0977
j.maczynski@piton-global.com
Are you looking for an onshore, nearhsore, or offshore outsourcing solution? Don't know where to start? I am always happy to help.
Let's chat!
Best,
John.
Success in outsourcing isn't a matter of chance, but rather the result of a meticulously defined process, a formula that Fortune 500 companies have diligently honed over time. This rigor is a significant factor in the rarity of failures within these industry titans' outsourced programs.
Having spent over two decades partnering with and delivering Business Process Outsourcing (BPO) solutions to Fortune 500 clients, John possesses an in-depth understanding of this intricate process. His comprehensive approach incorporates an exhaustive assessment of outsourcing requirements, precise vendor sourcing, and a robust program management strategy.